Captain America Fan Reviews
Film Forum: Is Captain America Your Favorite Summer Superhero?
As Summer rolls on, the box office continues to boom with brand new movies. This weekend, the superhero theme continued with Captain America, and I want to know how it stacked up to other superhero movies of the Summer. We've already seen Thor, X-Men, and Green Lantern, so how does Captain America measure up? If you caught the flick, we want your mini review!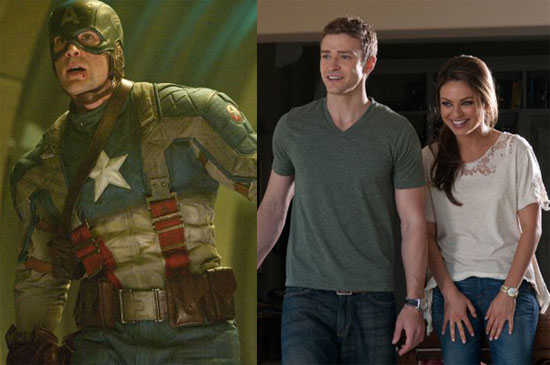 If you didn't check out Chris Evans's beefed-up muscles but still hit the theater, that's OK, too. Did you investigate Mila and Justin's onscreen sizzle in Friends With Benefits? Or finally get your butt to Harry Potter's final showdown with Voldemort? Leave your two cents in the comments!