Carmen Sandiego PBS Rumors
The '90s Are Having a Moment This Week With the Help of Uncle Jesse
You guys, Jesse and the Rippers are getting back together! Well, not really, but the Full House band will be making a TV appearance this week. If that isn't enough to make you feel like it's 1993 and not 2013, get this: Carmen Sandiego has entered the TV rumor mill. Also grabbing our attention — and making us miss our jelly shoes — is the news that two '90s personalities have coupled up, plus the celebration of a special anniversary for one of the decade's most popular films. Check out all the nostalgic news that's come out this week:
Jesse and the Rippers Return
Full House fans have something to celebrate this week — it's been confirmed that the show's memorable band, Jesse and the Rippers, will be performing on Late Night With Jimmy Fallon on Friday night. The confirmation came soon after John Stamos posted an Instagram video of him singing the Full House theme song with a caption that says, "never thought I'd be singing THIS song."
Carmen Sandiego Rumors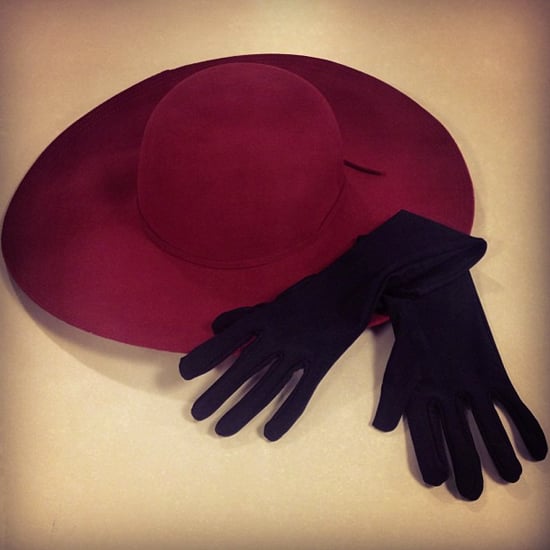 PBS recently shared a picture of Carmen Sandiego's signature hat and gloves on its Instagram account, sparking rumors of the hit '90s show returning to the network. When commenters started debating what the news might be, PBS followed up with a comment, saying, "One clue — no new episodes." What do you think is in store for the character?
A Budding Relationship
Former Singled Out star Jenny McCarthy (the newest cohost on The View) is dating Donnie Wahlberg from New Kids on the Block. Talk about '90s worlds colliding! The two hit it off when Donnie appeared on Jenny's talk show in March, and the pair reportedly spent the Fourth of July together.
Free Willy Turns 20


It may seem hard to believe, but July 16 marks the 20th anniversary of Free Willy, and to celebrate, The Daily Beast chatted with the film's star, Jason James Richter, about the experience. "It makes me feel old, dude," he said. Remembering the first time he met the famous whale Keiko, he added, "I remember it being one of those moments of pure and utter fascination as a child. You don't see the danger. At 11 years old, you're just like, 'Oh my God, a whale! That's amazing! This will be awesome!' Had I been 17, I might have been like, 'Hey, this thing is going to bite my hand off,' but when you're 11 you're just like, 'Oh, wow. Cool. Let me touch it.'"