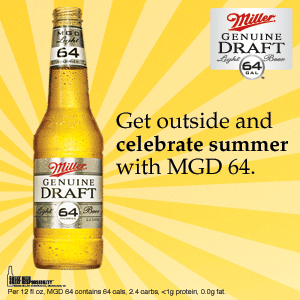 What are your plans for Labor Day weekend? Getting outside to take in some rays? Heading down to the beach for a little volleyball with friends? Let us know what you're up to, and you'll be entered for the chance to win a $64 pre-paid gift card, courtesy of MGD 64. There will be eight winners in all!
Put an exclamation point on Summer with MGD 64.
By posting a comment, I am confirming that I agree to the Official Rules.