Maroon 5 just dropped a brand new music video for "Girls Like You [1]," but don't worry — it's still absolutely filled to the brim with some of our favorite leading ladies. It features 26 (well, 27 if you're counting Adam Levine's baby daughter Dusty Rose [2]) female stars from various industries, including professional snowboarder Chloe Kim, actress Tiffany Haddish, curve model Ashley Graham, and activist Angy Rivera. During the video, the camera continuously rotates to spotlight kickass woman after woman singing along to the lyrics with Adam. Ahead, we've broken down each of the ladies featured in the star-studded video, in order of appearance. Get ready for a dose of girl power!
Camila Cabello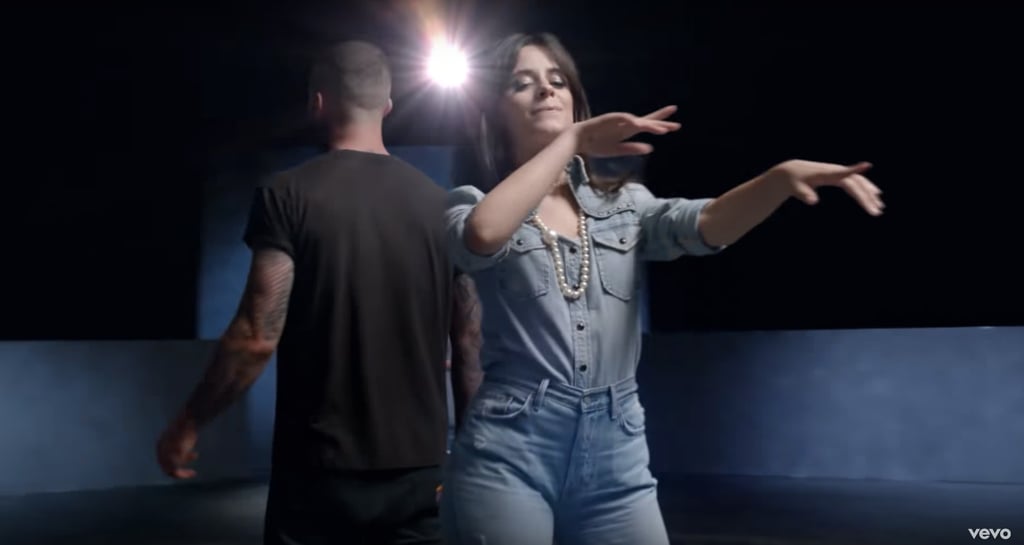 The Cuban-American singer and songwriter was the lucky first lady to pop up in the video. Looks like she took a quick break from touring with Taylor Swift [4]!
Phoebe Robinson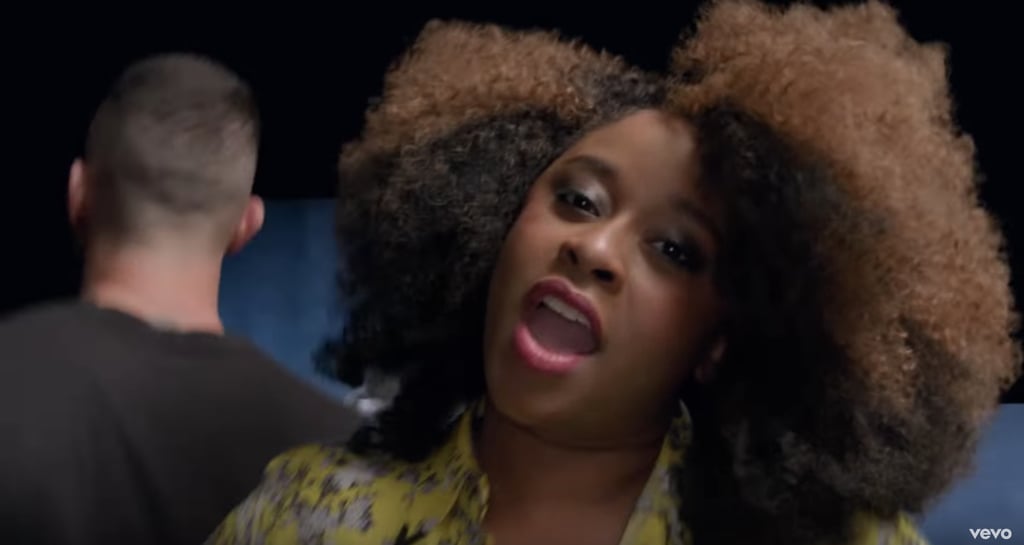 Phoebe is a comedian and one half of HBO's Two Dope Queens with Jessica Williams.
Aly Raisman
A two-time Olympic gymnast, Aly proudly sports a shirt that reads "Always Speak Your Truth," likely alluding to how she spoke out against former USA Gymnastics doctor Larry Nassar regarding his history of sexual assault [5].
Sarah Silverman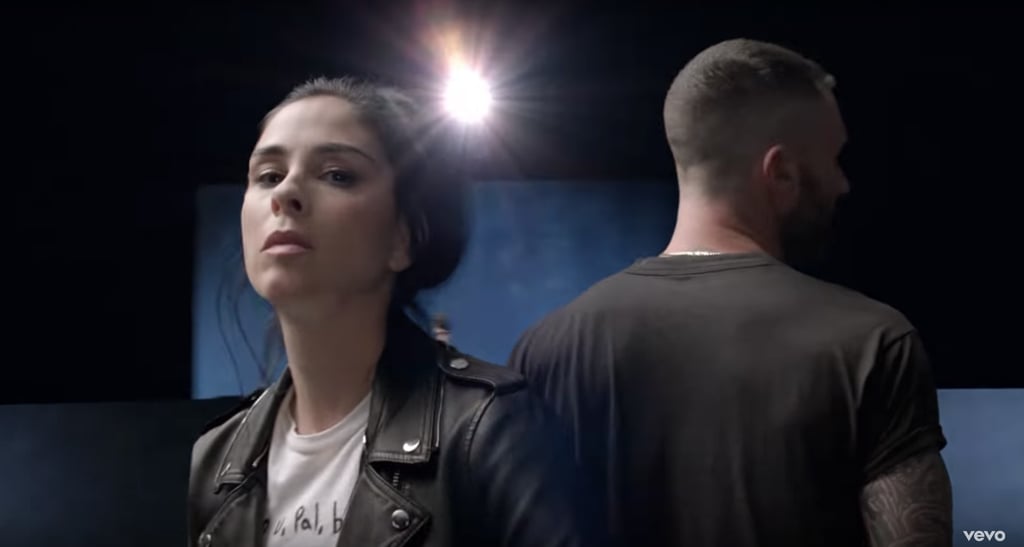 Known for tackling sticky issues like politics, racism, and sexism during her standup comedy routines, Sarah is also featured in the video.
Gal Gadot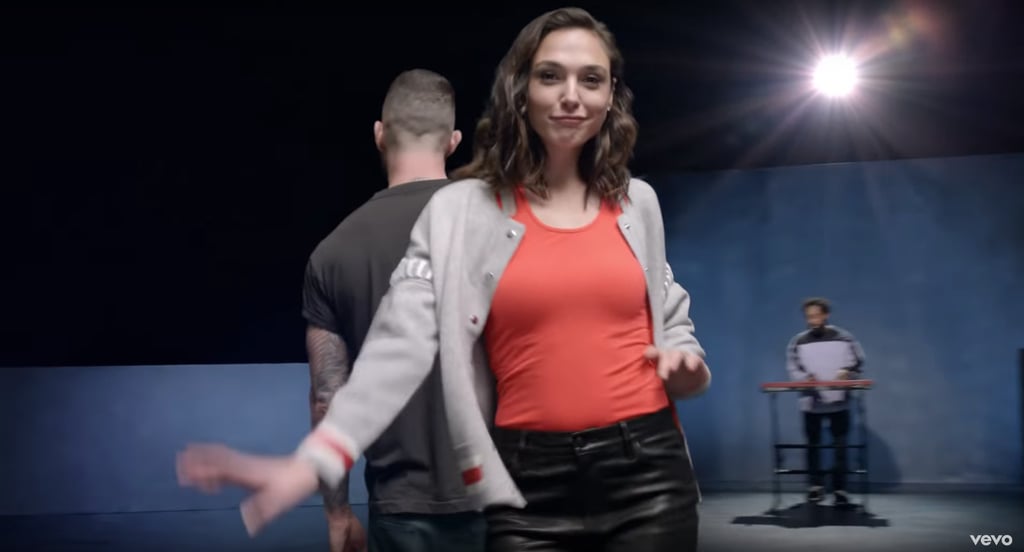 The ass-whooping Wonder Woman actress looks downright adorable while showing off her dance moves in the video.
Lilly Singh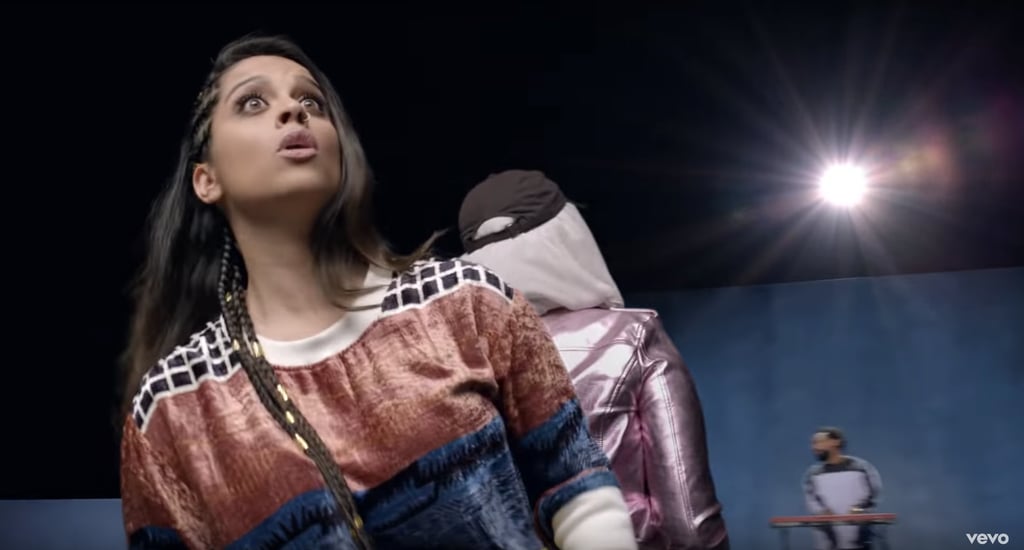 A prominent YouTuber known to her millions of subscribers as IISuperwomanII [6], Lilly recently started a campaign with UNICEF to end child abuse in India [7].
Amani Al-Khatahtbeh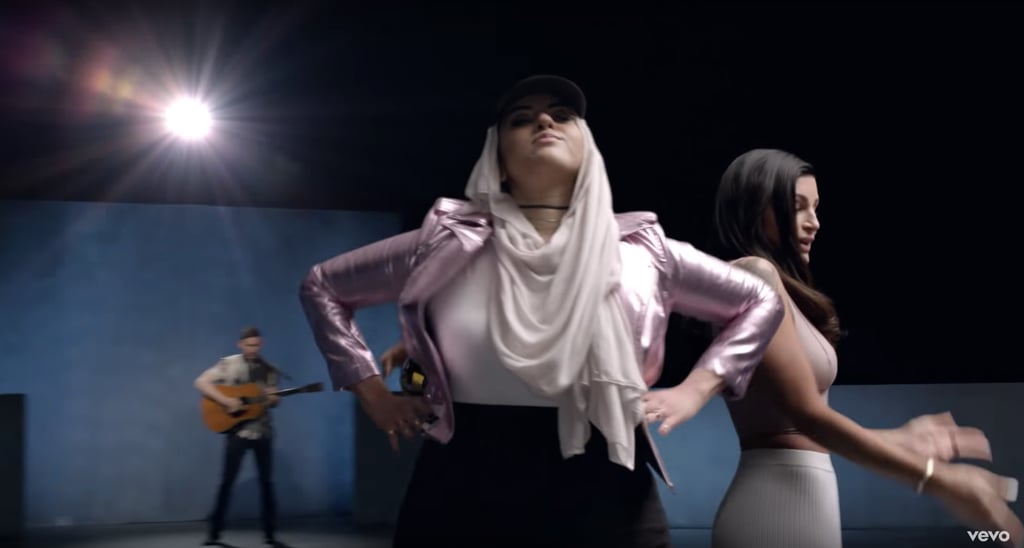 An author and entrepreneur, Amani founded MuslimGirl [8], an online magazine for Muslim women.
Trace Lysette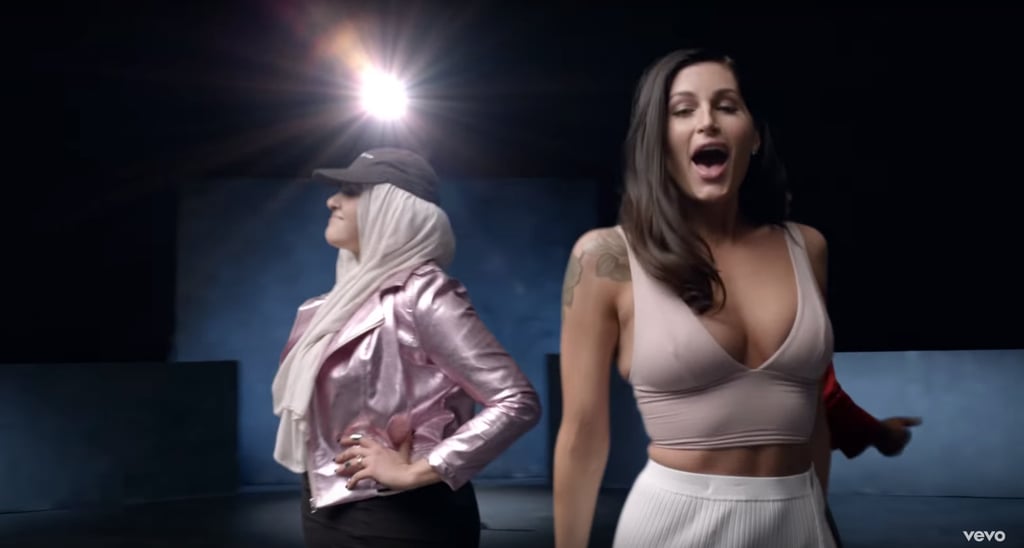 Trace stars in the Amazon series Transparent.
Tiffany Haddish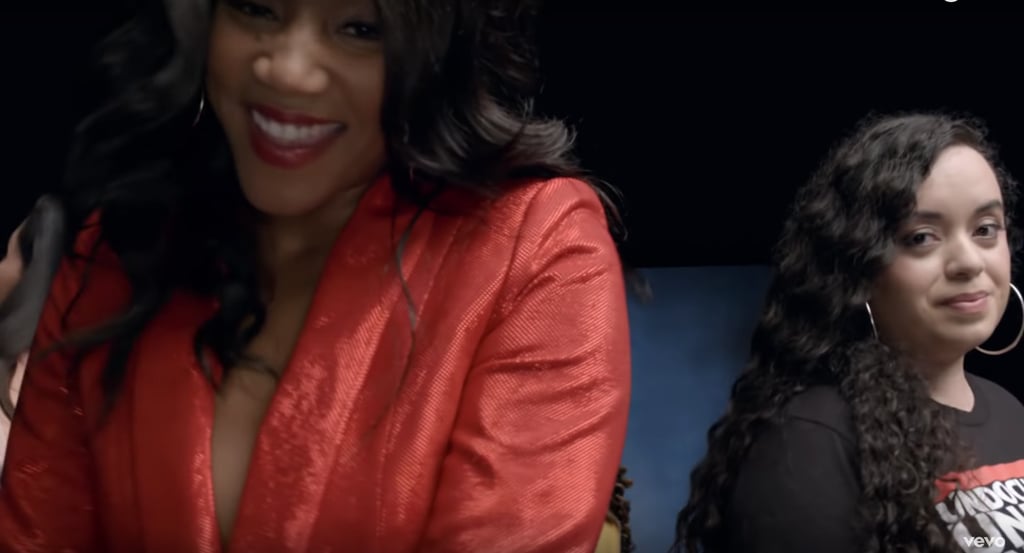 We only get a quick glimpse of the hysterical comedian and Girls Trip actress in the video, but rest assured, she's showing off her dazzling smile!
Angy Rivera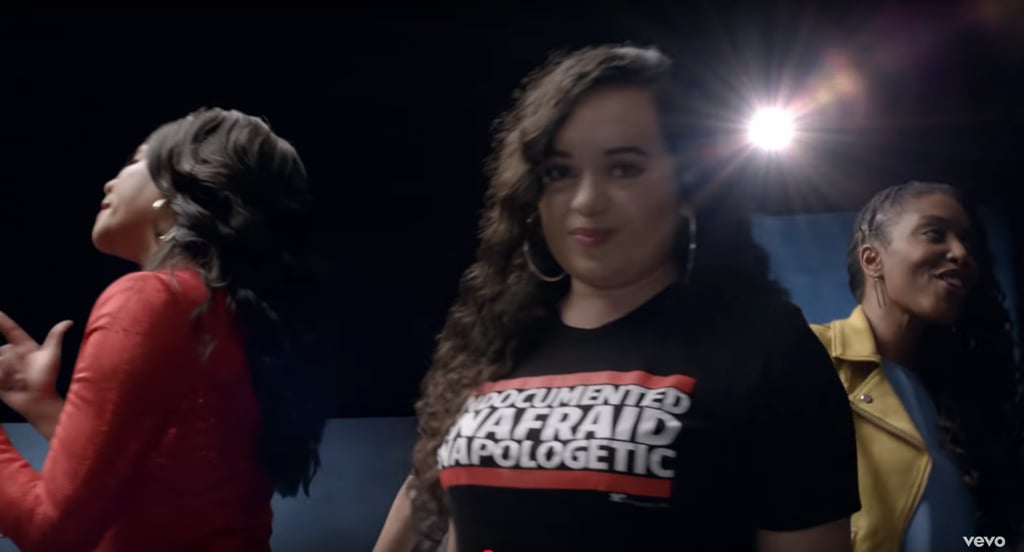 An immigration activist, she founded Ask Angy, an advice column for undocumented youths living in America.
Franchesca Ramsey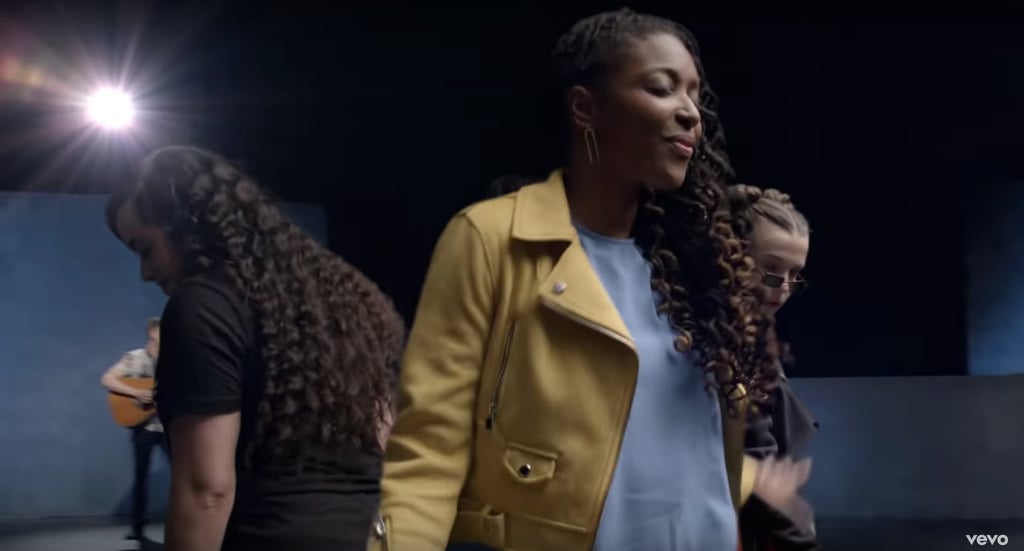 Franchesca is an activist, TV personality, and widely followed YouTube star who just released her first memoir, Well, That Escalated Quickly.
Millie Bobby Brown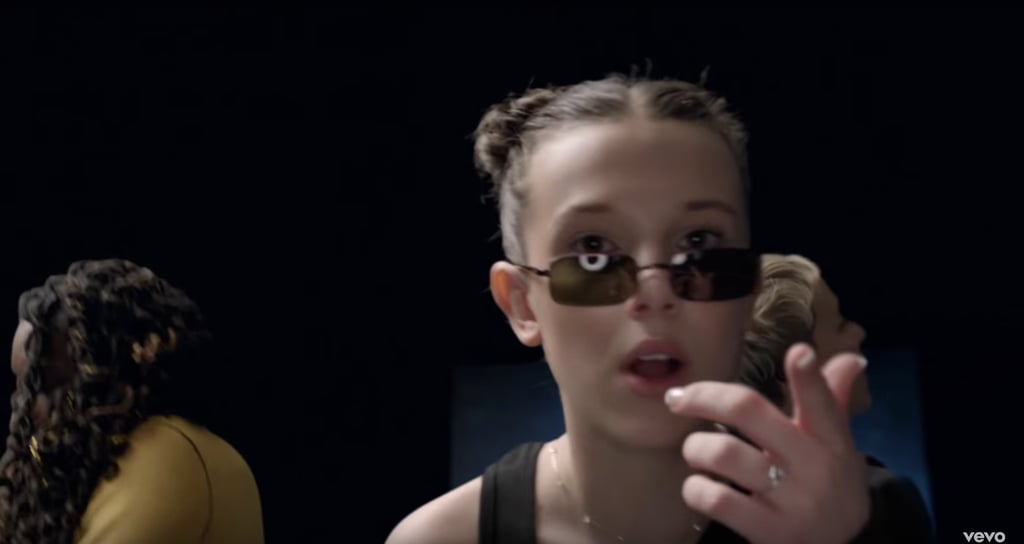 The breakout Stranger Things [9] actress, who is the youngest person to ever be featured on a Time 100 list, sported some trendy tiny sunglasses for the video.
Ellen DeGeneres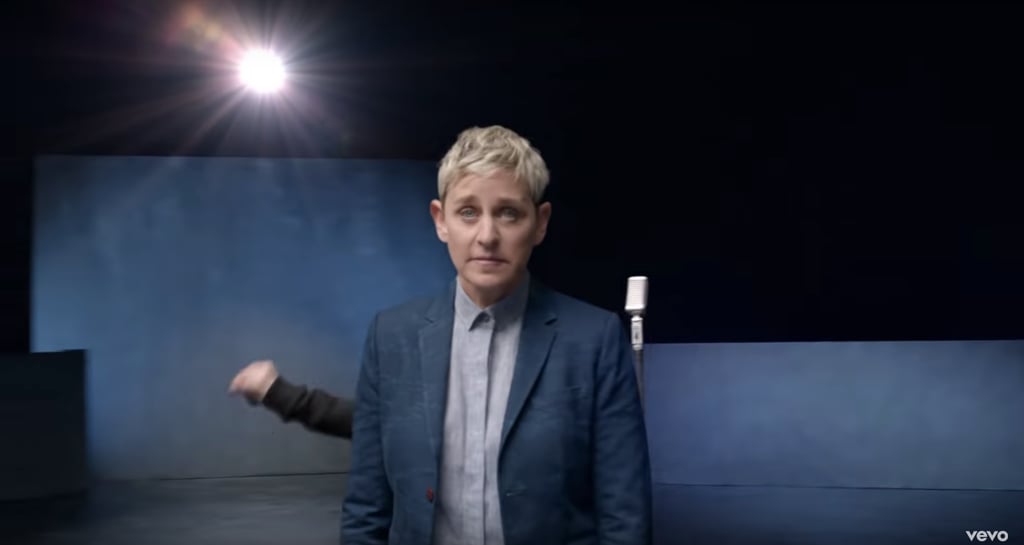 The longtime talk show host, writer, producer, actress, and LGBTQ+ activist also made an appearance.
Cardi B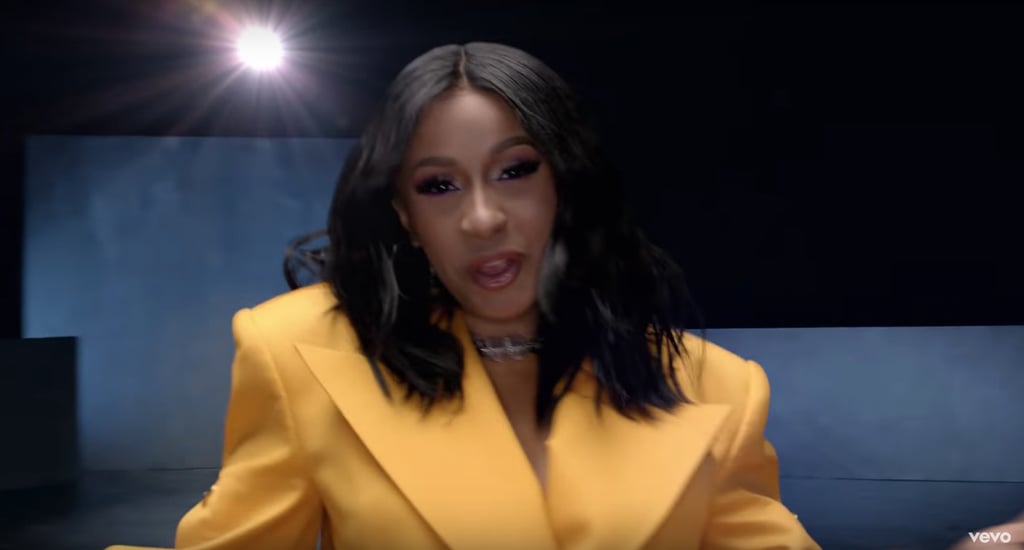 She flawlessly rapped a few verses while sporting a bright yellow outfit.
Jennifer Lopez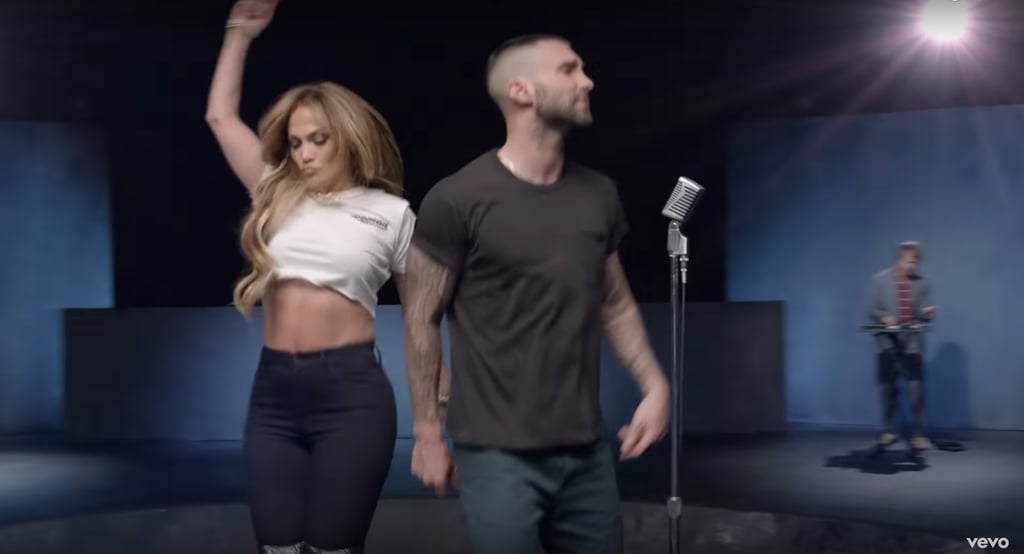 The extremely successful jack-of-all-trades star jumped around behind Adam Levine in the video, too.
Chloe Kim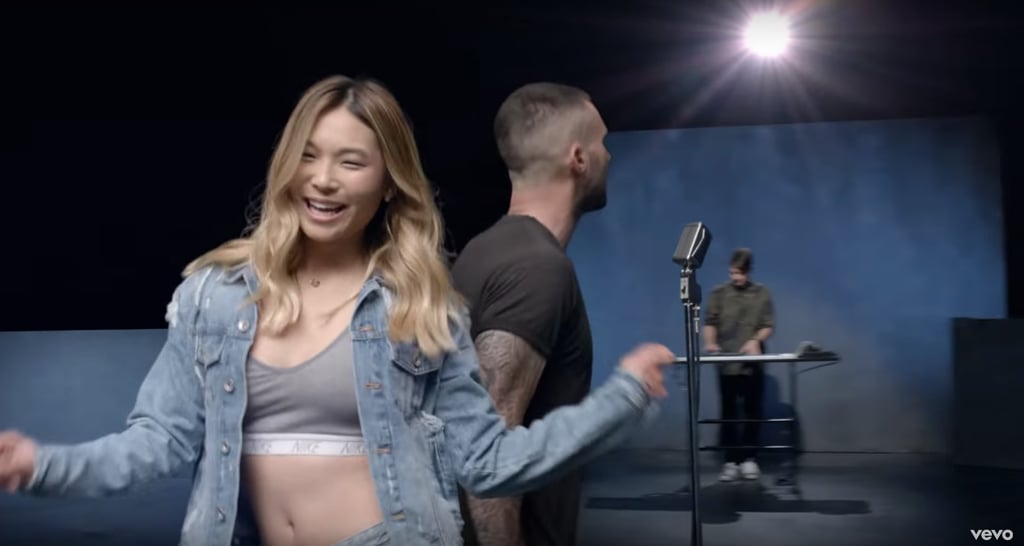 The professional snowboarder, who dominated the slopes [10] and won over fans [11] during this year's Winter Olympics, was featured, too!
Alex Morgan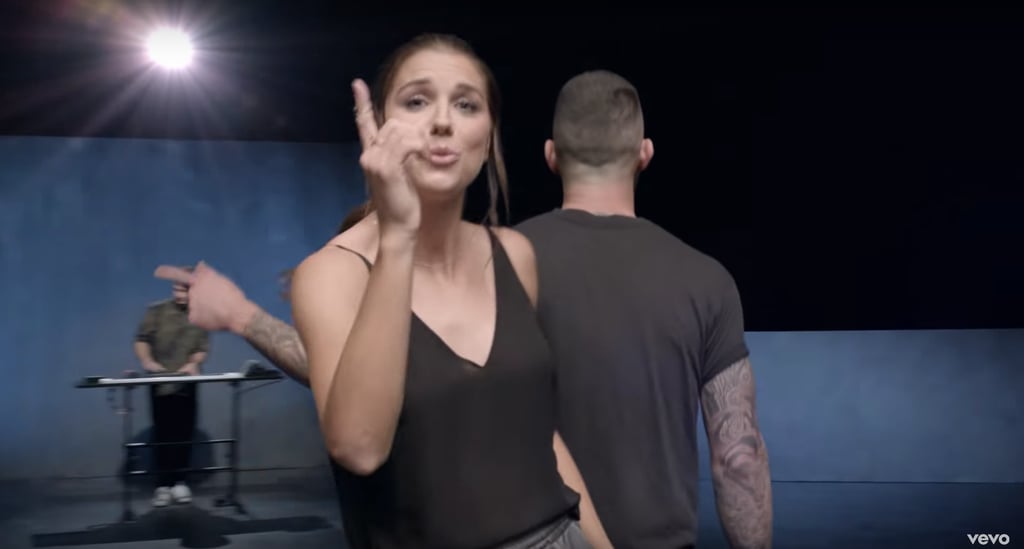 Alex has been ranked as one of the world's top-earning female soccer players [12]; she's won gold at the Olympics and is also a FIFA World Cup champ.
Mary J. Blige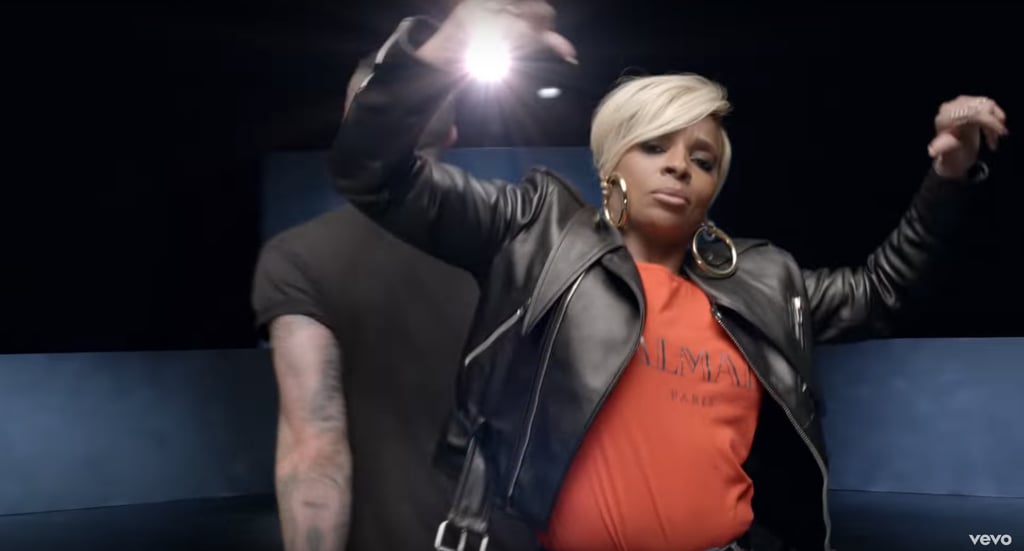 Mary has won more than 200 awards throughout her singing and acting career, including nine Grammys and 10 Billboard Music Awards, in addition to three Golden Globe nominations.
Beanie Feldstein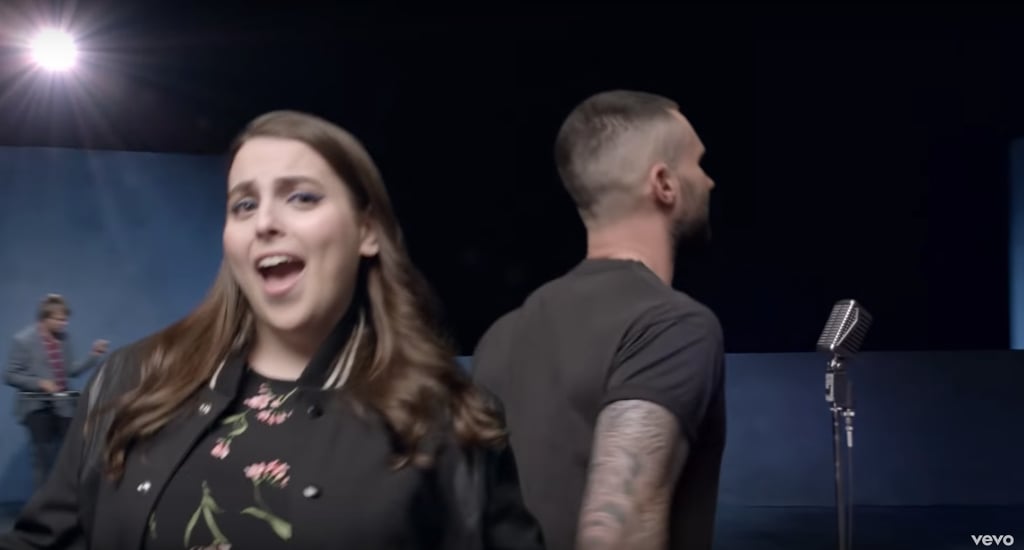 After her breakout role in Lady Bird, Beanie also joined the cast of Broadway's Hello, Dolly! alongside Bette Midler.
Jackie Fielder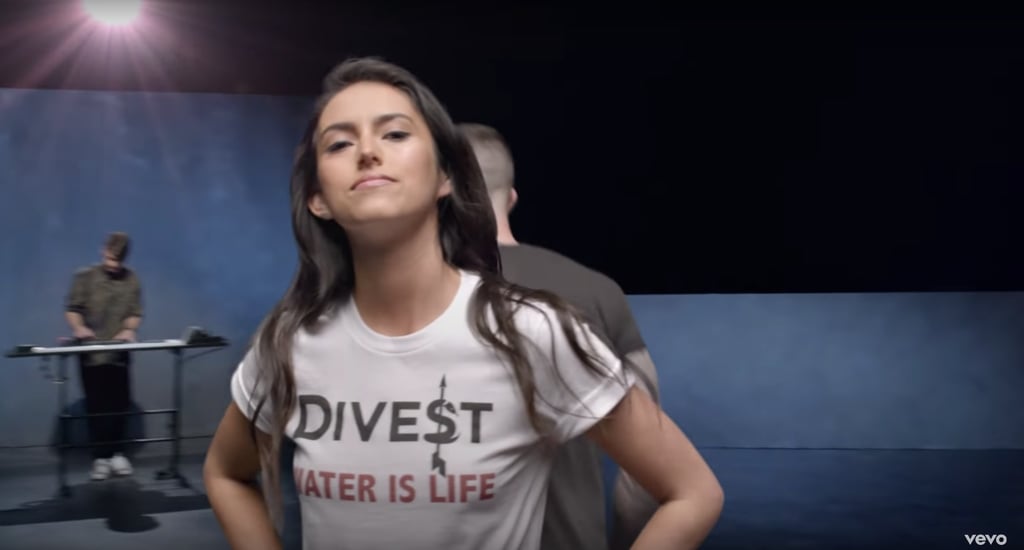 Jackie is an activist who has played a large role in the Dakota Access Pipeline (DAPL) resistance effort.
Danica Patrick
A former professional race car driver, Danica holds the distinction of being the only woman to win an IndyCar Series race.
Ilhan Omar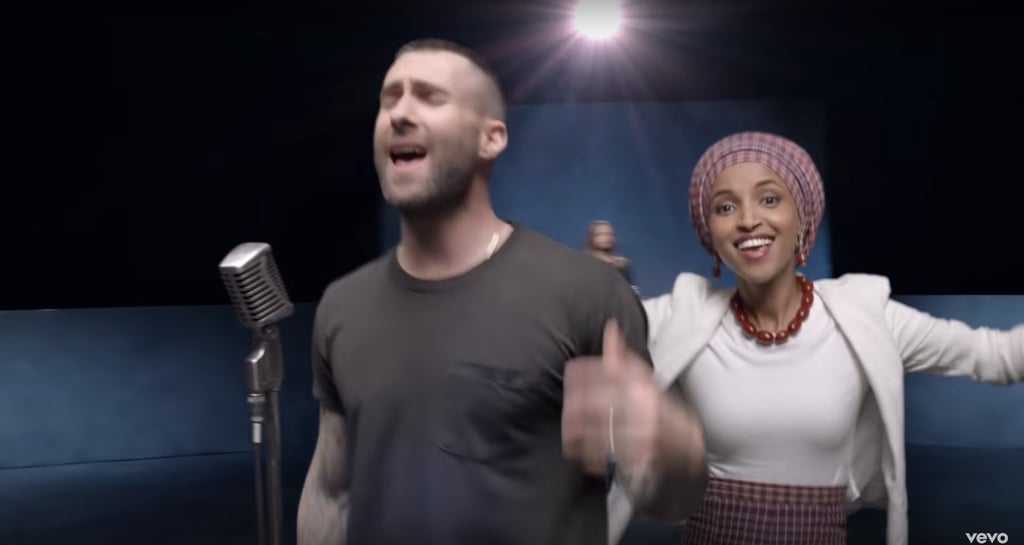 A member of the Minnesota House of Representatives, Ilhan is the first Somali-American Muslim legislator elected to office in the US.
Elizabeth Banks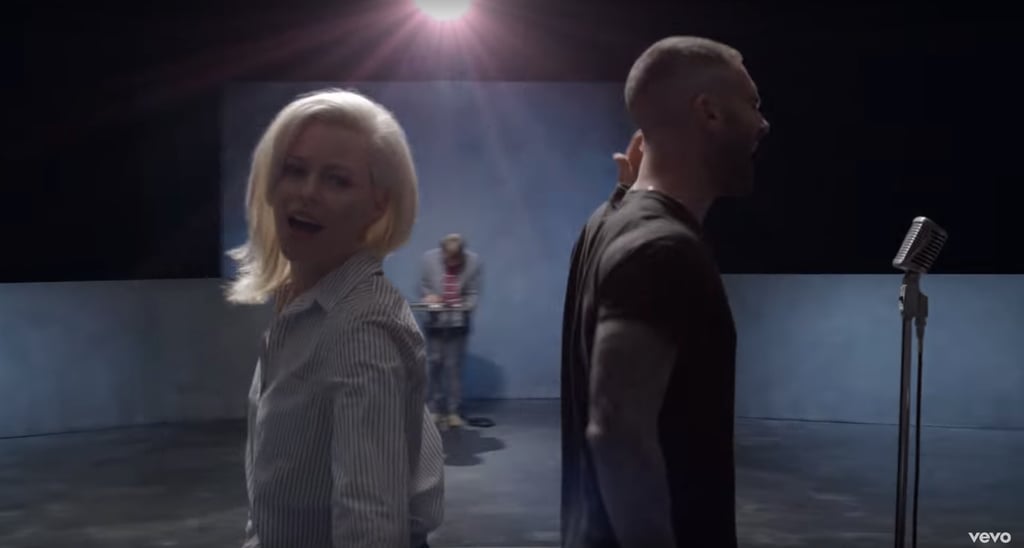 Elizabeth had a starring role in the Hunger Games movie franchise and also held an acting and producing role in the Pitch Perfect films.
Ashley Graham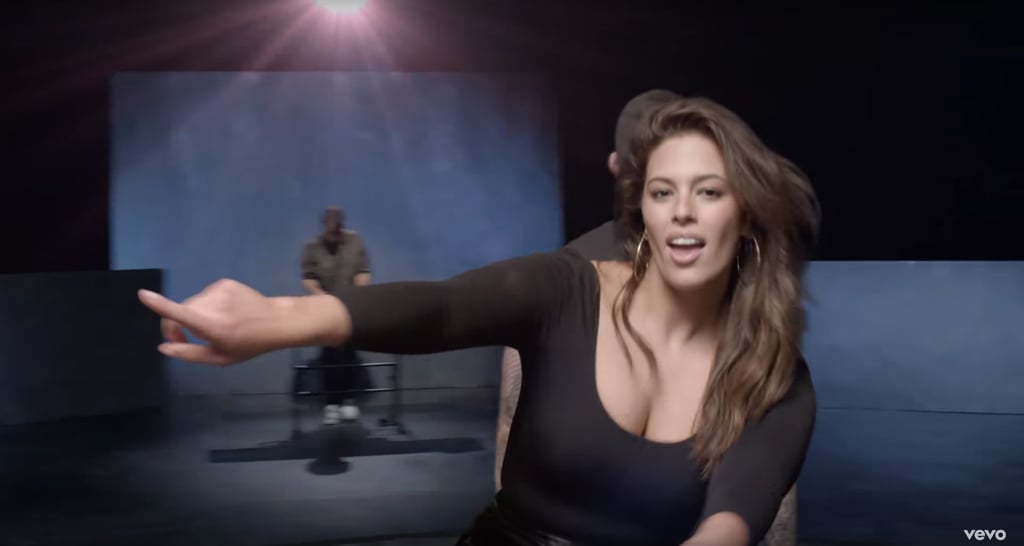 A supermodel and body positivity activist, Ashley is also one of the hosts for America's Next Top Model.
Rita Ora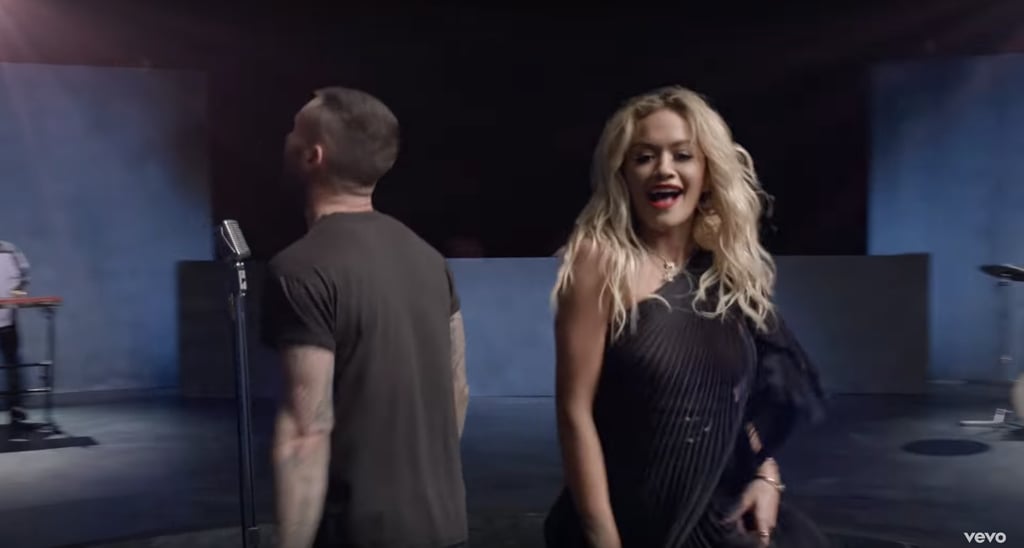 A British singer and actress, Rita was featured in the star-studded video as well.
Behati Prinsloo and Dusty Rose Levine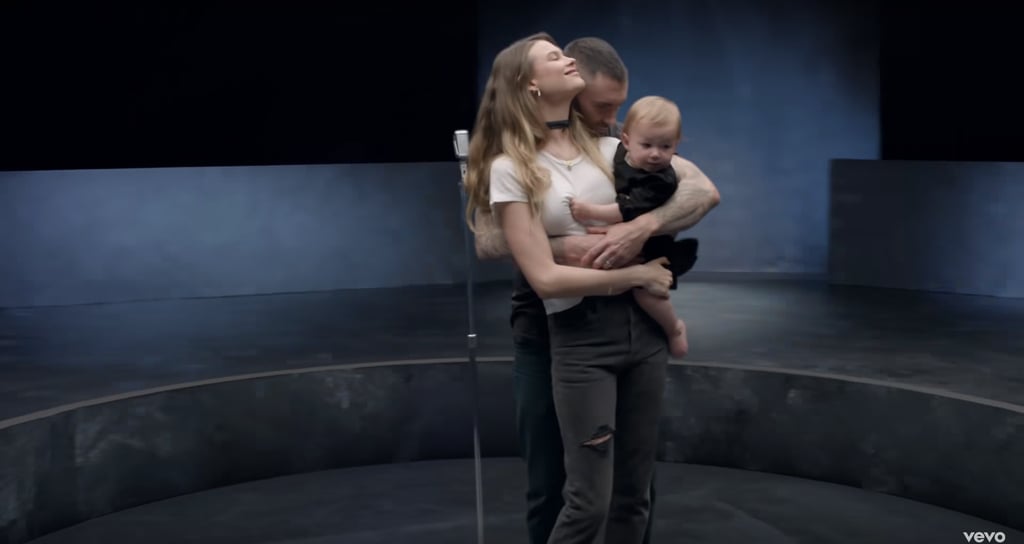 The model and their daughter joined Adam in a tearjerkingly cute moment toward the end of the video.
The Women Proudly Stood Together For the Video's Final Shot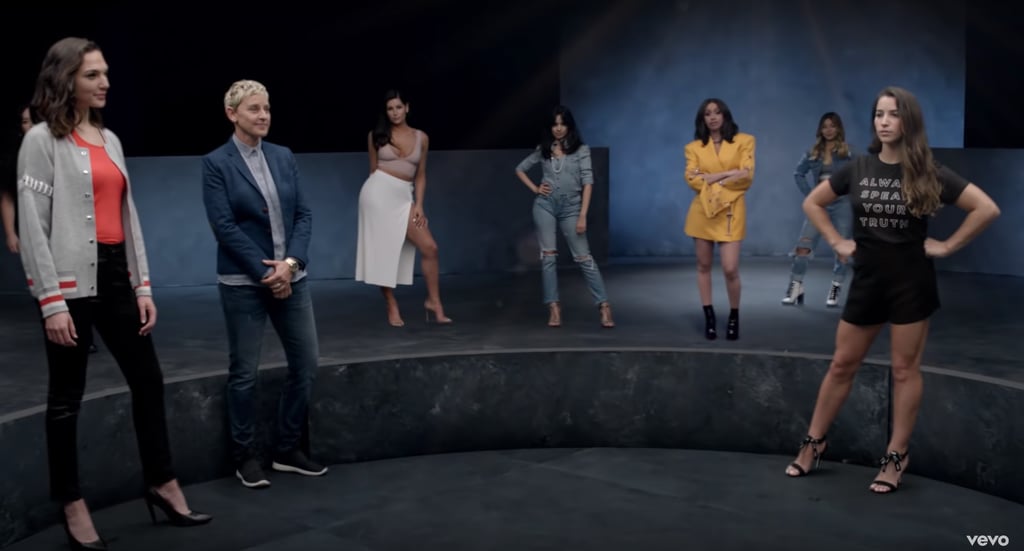 Watch the Full Video Here