Breaking up always sucks, especially when you're calling it quits with a musician. While most of us tend to just move on, a singer might rehash your drama in a pop song that plays everywhere you go. Only a select group of exes have had that distinct honor. Keep scrolling to hear the best celebrity breakup songs as we separate fact from fiction and identify the exes so notorious they inspired songs.
Source: Getty/Kevin Mazur/Ethan Miller/Jason Kempin/Jason Merritt [1]. Front Page Image Source: Getty/Dimitrios Kambouris/Vince Bucci [2]
"Cry Me a River" by Justin Timberlake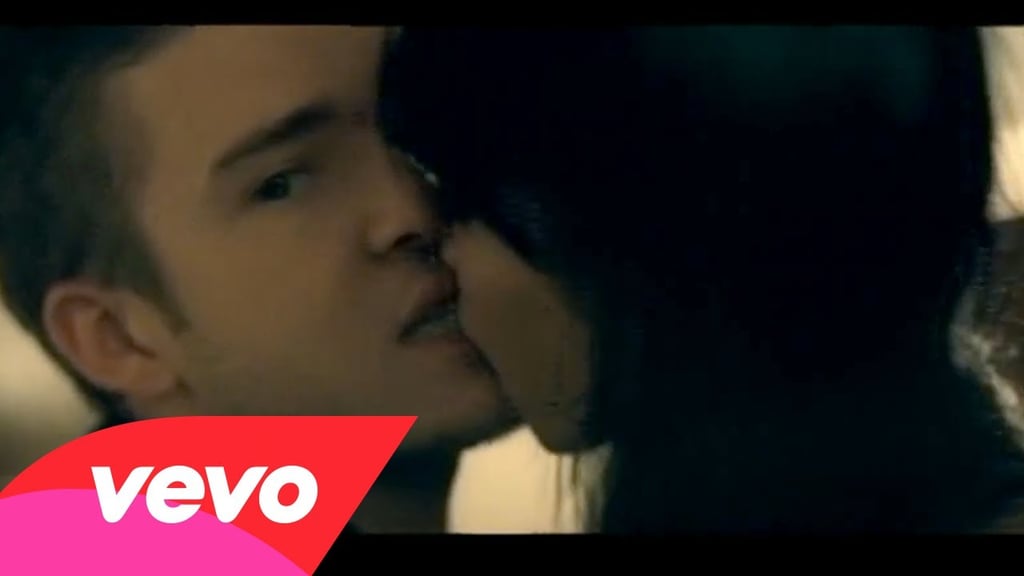 Backstory: The heart of pop music was broken when Britney Spears [3] and Justin Timberlake [4] called it quits in 2002. Although the breakup was reportedly amicable [5], the rumor mill churned out stories about betrayal. "Cry Me a River," the second single from Timberlake's debut album, Justified, only intensified speculation. The gossip was Timberlake wrote it about Spears cheating on him with choreographer and frequent collaborator Wade Robson. Then came the music video. Complete with a cap-clad Spears look-alike driving the same Porsche we'd seen the couple drive before, the clip made it clear Timberlake wanted the world to know it was about Spears.
Evidence: Timberlake and producer Timbaland later discussed the inspiration for the song in an episode of E! True Hollywood Story about Timbaland. "He went to a concert and saw Britney, and Britney talked about him in the show and he was pissed," said Timbaland. As Timberlake recalls, "I was on a phone call that was not the most enjoyable phone call. I walked into the studio and [Timbaland] could tell I was visibly angry." Timbaland added: "'I was like, 'Man, don't worry about it,' and he was like, 'I can't believe she did that to me' and he was like, 'You were my sun, you were my earth . . . '"
Verdict: There's no way "Cry Me a River" is about anyone else but Britney.
"Everytime" by Britney Spears
Backstory: Widely considered a response to Timberlake's "Cry Me a River," Spears's haunting ballad was released nearly a year after her ex's hit. "My weakness caused you pain, and this song's my sorry," Spears sings in the ballad's bridge.
Evidence: It rains heavily in Timberlake's "Cry Me a River" — not just in the intro and outro, but also in the video. Spears's lyrics address this: "I may have made it rain. Please forgive me." Still, she never confirmed whether the song was her public apology to Timberlake, instead focusing on its personal origins. In an interview in 2003 [6], Spears said she "wrote the whole thing from scratch on the piano. Musically there was no track or anything. I was just at my house and I did the whole thing by myself."
Verdict: It seems highly likely "Everytime" is about Timberlake.
"Heartbreak Warfare" by John Mayer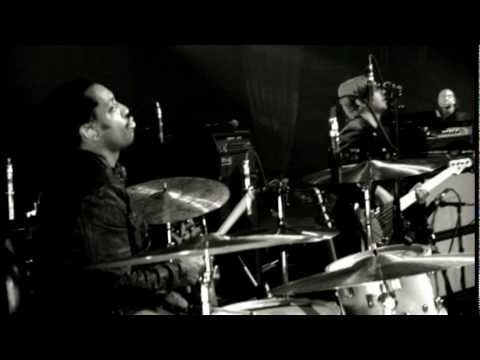 Backstory: Remember when John Mayer [7] romanced Jennifer Aniston [8]? In October 2009, over six months after their reported breakup, Mayer released "Heartbreak Warfare," commenting on a dysfunctional relationship two people keep fighting for.
Evidence: Listeners speculated one of the lyrics — "drop his name, push it in, and twist the knife again" — was actually about Jennifer's ex, Brad Pitt [9]. However, Mayer has insisted the song has nothing to do with the A-listers. "I feel bad because people think 'Heartbreak Warfare' is about her," he told Playboy in 2010 [10]. "I wanna go on record saying it's not. That woman would never use heartbreak warfare. That woman was the most communicative, sweetest, kindest person."
Verdict: Nope, the lyrics "red wine and Ambien, you're talking sh*t again" have nothing to do with Aniston.
"We Are Never Ever Getting Back Together" by Taylor Swift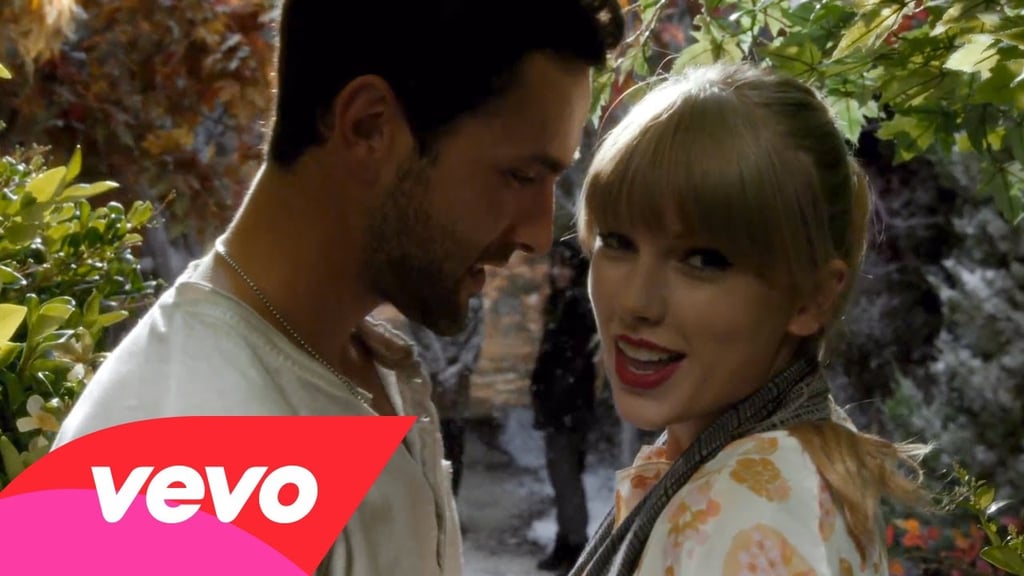 Backstory: Taylor Swift [11] and Jake Gyllenhaal [12] had a thing way back in 2010. They even shared a sweet Thanksgiving day stroll [13] and took a scenic tour of LA [14] together! Fast forward to 2012: the Swift and Gyllenhaal romance stories had long become a thing of the past when she released "We Are Never Ever Getting Back Together," an angst-ridden pop ditty. Among the most memorable lyrics: "So he calls me up and he's like, 'I still love you,' and I'm like, 'I just, I mean, this is exhausting, you know, like, we are never getting back together. Like, ever.'"
Evidence: Fans have speculated Swift's venting about her old on-again-off-again situation with Gyllenhaal [15]. The theory is partly based on the use of specific items [16] in the track's music video. For instance, that scarf the dude gives her? In real life, Swift once seemingly wore one of Gyllenhaal's scarves on a date.
Verdict: What with Swift's long list of celebrity suitors (and her unparalleled penchant for taking her breakup stories to the top of the charts), it's difficult to pinpoint the guy about whom "We Are Never Ever Getting Back Together" was written.
"Irreplaceable" by Beyoncé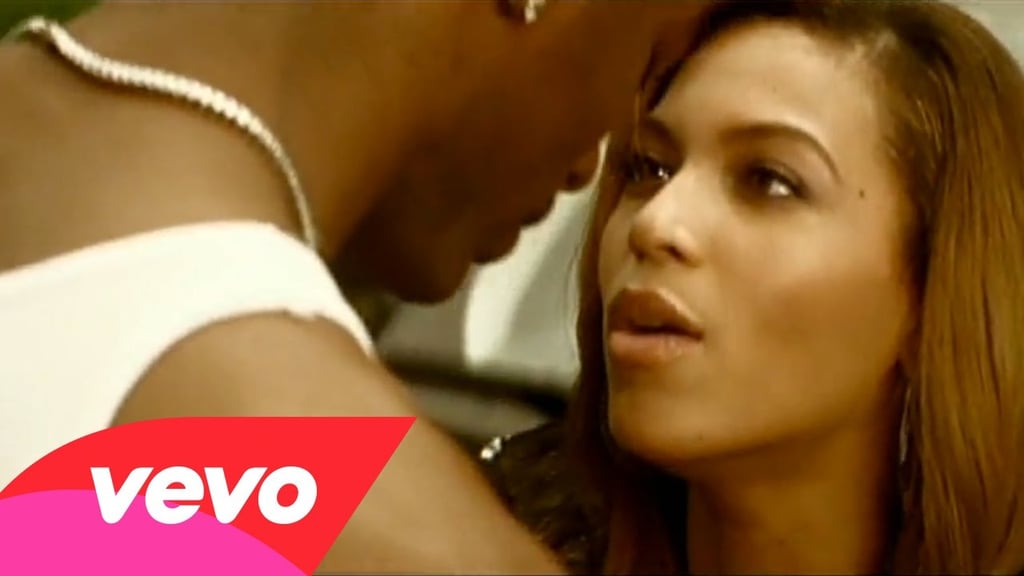 Backstory: The queen's breakup jam was so ubiquitous in 2006, it's not unusual for the melody to enter your head when someone says "to the left." For those hoping "Irreplaceable" is about Beyoncé's love life, though, we're sorry to disappoint.
Evidence: Ne-Yo, one of the songs cowriters, has said his aunt and her cheating partner put him in the mood to whip up the hit. "I remember him coming to the house and him looking in the closet and going, 'Where's my this, where's my that?' and she said, 'Oh, in the box to the left of the closet. Everything you own is in that box and everything I bought is over here.'"
Verdict: We all know Bey doesn't date scrubs. Ne-Yo's aunt helped secure this hit.
"You Oughta Know" by Alanis Morissette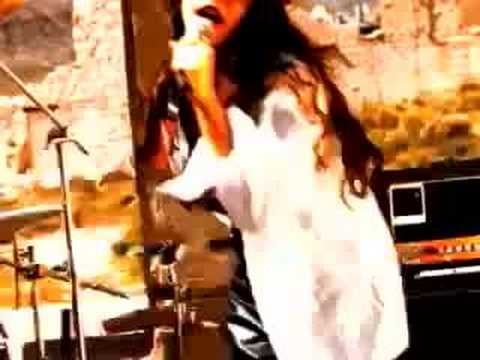 Backstory: Alanis Morissette became a household name with the release of Jagged Little Pill in 1995. As her album flew off store shelves, eventually selling over 33 million copies worldwide, she found her listeners had an insatiable appetite for speculating about the man who inspired her angry songs, the most popular of which was arguably "You Oughta Know."
Evidence: Morissette has remained mum on the subject, but her ex Dave Coulier has had plenty to say. At first, Coulier took responsibility [17]. During an interview in 2008, Coulier shared what he thought when he first heard the song on the radio: "I said, 'Wow, this girl is angry.' I listened to the song over and over again and I said, 'I think I have really hurt this person.'" Then, in 2014, he changed his tune. "First of all, the guy in that song is a real a-hole, so I don't want to be that guy," he said. "Secondly, I asked Alanis, 'I'm getting calls by the media and they want to know who this guy is.' And she said, 'Well, you know it could be a bunch of people. But you can say whatever you want.'"
Verdict: Sorry, Coulier — you've lost your credibility here. We'll just have to wait for Morissette's tell-all to know for sure.
"Part of Me" by Katy Perry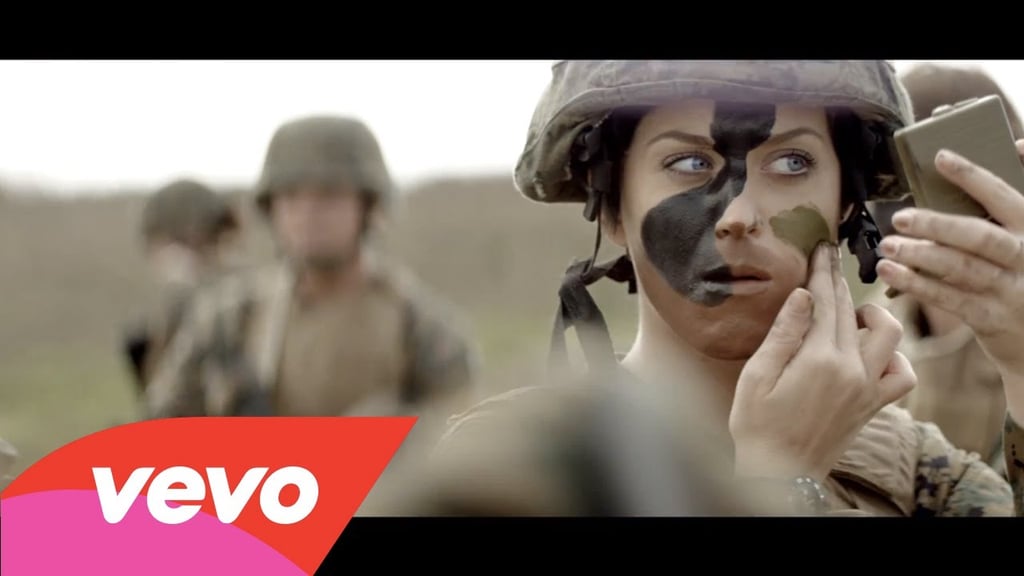 Backstory: The military-themed video for Katy Perry [18]'s "Part of Me" seems partly inspired by Goldie Hawn [19]'s hit '80s flick Private Benjamin, but what about the song itself? With lyrics like "'Cause you ripped me off, your love was cheap," it's not far-fetched to assume Perry's divorce from Russell Brand [20] compelled her to pen the single.
Evidence: The final version of "Part of Me" was released on Feb. 13, 2012, less than three months after Brand filed for divorce. However, Perry insists the song was written long before the split. "I wrote it two years ago, which is funny because everybody is like, 'God, it sounds so current,'" she divulged to MTV News [21] in March of 2012. "And some people that I work with were like, 'You should just say you wrote it a couple of weeks ago.' I'm like, 'I'm not a d*ck, I'm going to tell the truth.'" Perry admitted it all seemed too convenient, saying she sometimes feels "caught in this movie where my life is paralleling my music! It seems very serendipitous, but, as un-fun as it sounds, I prepare everything. I'm overly prepared and kind of a control freak in the best of ways."
Verdict: "Part of Me" can't be about Russell Brand if it was written before they were even married, but here's something interesting info: the demo and final version have slightly different lyrics. In the original recording, Perry sings, "You can keep the dog from me." In the official release, she sings, "So you can keep the diamond ring. It don't mean nothing anyway."
"You're So Vain" by Carly Simon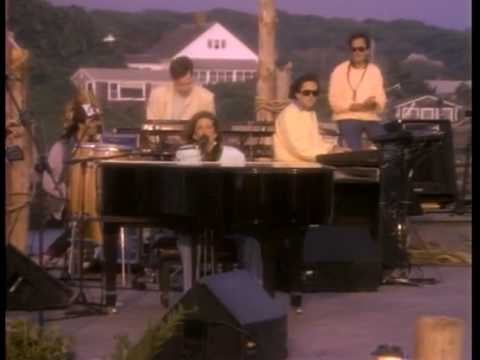 Backstory: People have been trying to identify the fashionable playboy in Carly Simon's "You're So Vain" since it became a hit in 1972. For years, Simon told the press the character in the song was just a "composite" of three men she met in LA [22]. Theories about Mick Jagger, David Bowie, Cat Stevens, David Cassidy, Warren Beatty, and other guys later emerged.
Evidence: Simon gave us a partial clue in a rerecording. "There's a little whisper — and it's the answer to the puzzle," she said in a 2010 interview with Uncut Magazine [23]. We finally had the man's name: David. But what about his last name? Was it David Geffen? Theorists said yes, believing she had been angry at the music industry icon because she thought he supported Joni Mitchell more than her. (Back in the day, Mitchell and Simon had similar sounds and demographics, making them supposed rivals like Beyoncé and Rihanna [24] or Britney Spears [25] and Christina Aguilera [26]). As it turns out, Simon didn't know Geffen when she wrote the song, a claim her publicist supported. Later in 2010, Vanity Fair found out another name [27] — Warren — is also whispered in the track.
Verdict: Simon still has us guessing. Alas, the greatest breakup-song mystery continues.
"Dear John" by Taylor Swift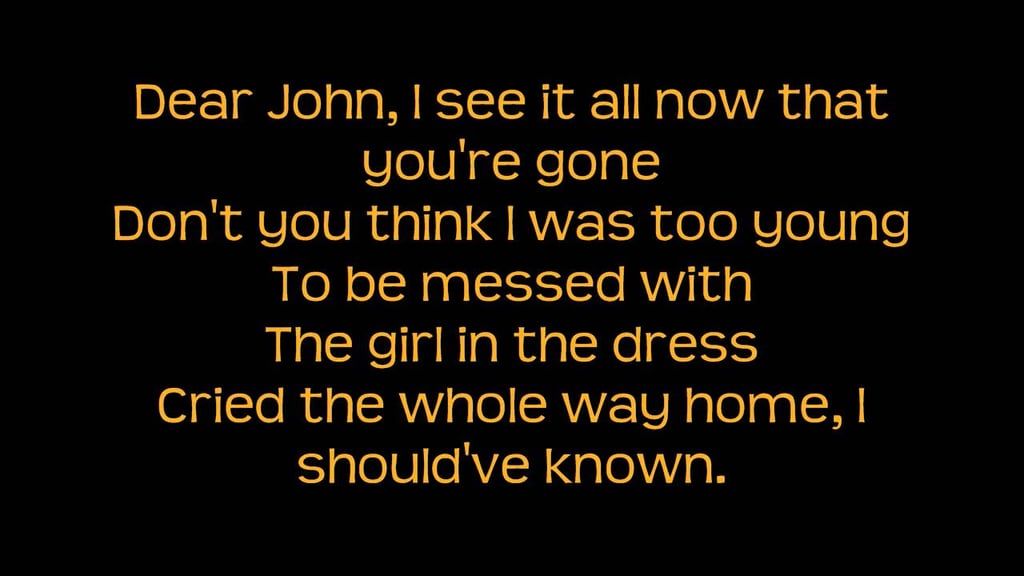 Backstory: Taylor Swift and John Mayer collaborated in 2010 [28], and it didn't take long for subsequent romance rumors [29] and split stories to gain attention. Later that year, Swift seemed to address the demise of their relationship in "Dear John," a track on Speak Now. "My mother accused me of losing my mind, but I swore I was fine," Swift sings in the track. Over 4.2 million people bought the album, a figure that can't be lost upon Mayer.
Evidence: The song title says it all, and even Mayer is convinced the song is about him. During a chat with Rolling Stone in 2012, Mayer described how he was "really humiliated" [30] by the cut. "It made me feel terrible," he said. "Because I didn't deserve it. I'm pretty good at taking accountability now, and I never did anything to deserve that. It was a really lousy thing for her to do." Perhaps Mayer is alluding to her most damning lyric in the song: "Don't you think I was too young to be messed with?" Indeed, Swift was 20 and Mayer was 33 when the song was released.
Verdict: Given Swift and Mayer's reputations, we're ruling that, yes, this song is about Mayer.
"Paper Doll" by John Mayer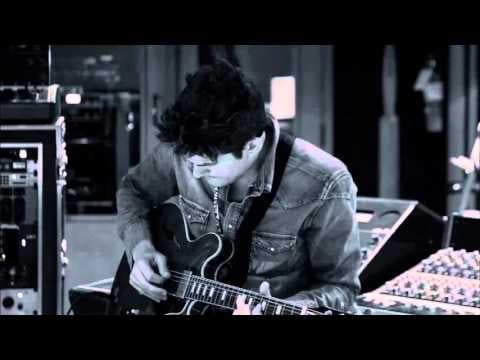 Backstory: Pop music fans collectively raised an eye brow when Mayer released "Paper Doll" in 2013. "You're like 22 girls in one, and none of them know what they're running from. Was it just too far to fall for a little paper doll?" Mayer croons.
Evidence: The song came out after Swift released Red, her album featuring the single "22." Mayer's reference to the title in his lyrics can't be a coincidence. This time around, though, the singer-songwriter was less than candid about the tune's meaning. During an appearance on Today [31], cohost Willie Geist asked Mayer if the song was asked whether the song "might be about someone. True or false?" "Yeah, songwriters write songs because of people, about people," Mayer answered. "Anything someone else wrote is their reception of a song. I don't get involved with [it]. It's none of my business."
Verdict: This song is like an overtly critical Swift biography.
"Circle the Drain" by Katy Perry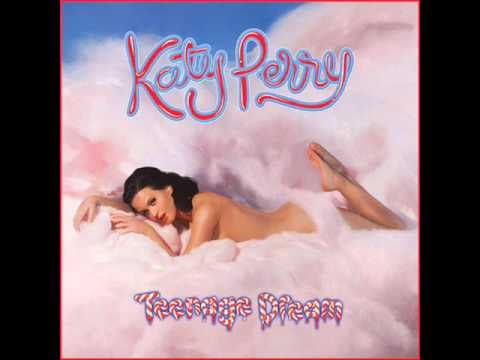 Backstory: In this track from Teenage Dream, Katy Perry [32] paints a depressing picture of life with an addict. "I wanna be your lover, not your f*cking mother," she sings. In another verse, Perry references the man's problem with prescription pills, leading many to believe she was talking about her ex Travie McCoy, who went to rehab in 2008.
Evidence: "It's kind of like my 'You Oughta Know,' Alanis Morissette moment," Perry told Billboard in 2010, stopping short of admitting the song is about McCoy. The Gym Class Heroes frontman opened up to MTV [33]. "I heard she put out a song that's about me, or about some old habits or whatever," McCoy said. "[And] I look at it like this: I'm just stoked that she finally has a song with some substance on her record. Good job."
Verdict: For the singer who gave us "Firework," "Circle the Drain" is a little too serious not to be based on a real-life experience.
"Silver Springs" by Fleetwood Mac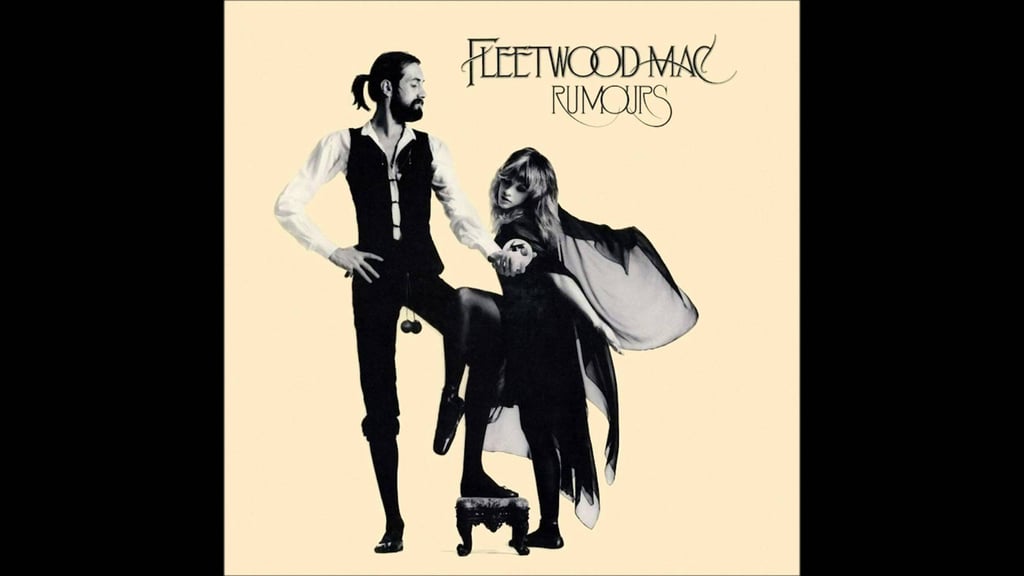 Backstory: In what is old news for Fleetwood Mac fans, the bandmates had complicated romantic relationships back in the day, to say the least. It caused a lot of drama, and as a result, they had plenty of emotional material. "Time casts a spell on you, but you won't forget me. I know I could have loved you, but you would not let me," Stevie Nicks sings in "Silver Springs," one of Fleetwood Mac's most iconic songs recorded for the group's 1977 album Rumours.
Evidence: Nicks has been candid about the subject. In 1998, Nicks said she came up with the idea [34] for the song when she and bandmate/lover Lindsey Buckingham "were in Maryland somewhere driving under a freeway sign that said Silver Spring, Maryland. And I loved the name . . . Silver Springs sounded like a pretty fabulous place to me. And, 'You could be my silver springs . . . ', that's just a whole symbolic thing of what you could have been to me."
Verdict: As is the case for many of the group's hits, Nicks wrote the song about her bandmate, Lindsey Buckingham.
"Sorry" by Justin Bieber
Backstory: We all remember Justin Bieber and Selena Gomez [35]'s epic love story — as well as their iconic breakup. Over the past few years, the two have stayed relatively mum about their romance, but now with the release of Justin's new album Purpose, many fans believe he's using his lyrics to convey a certain message to his former flame.
Evidence: The couple has had their fair share of ups and downs, so it only makes sense that Justin's new make up single would be about his ex, right? Justin has recently opened up about his love life, saying that he would probably never stop loving Selena [36], which only adds fuel to the rumor that the song is his formal apology.
Verdict: No need to speculate about this one. Justin confirmed on The

Ellen DeGeneres

Show that there are three songs about Selena [37] on his new album, and "Sorry" made the list.