Channing Tatum Isn't Opposed to Magic Mike XXL Being in 3D
Channing Tatum Hasn't Ruled Out Making Magic Mike XXL in 3D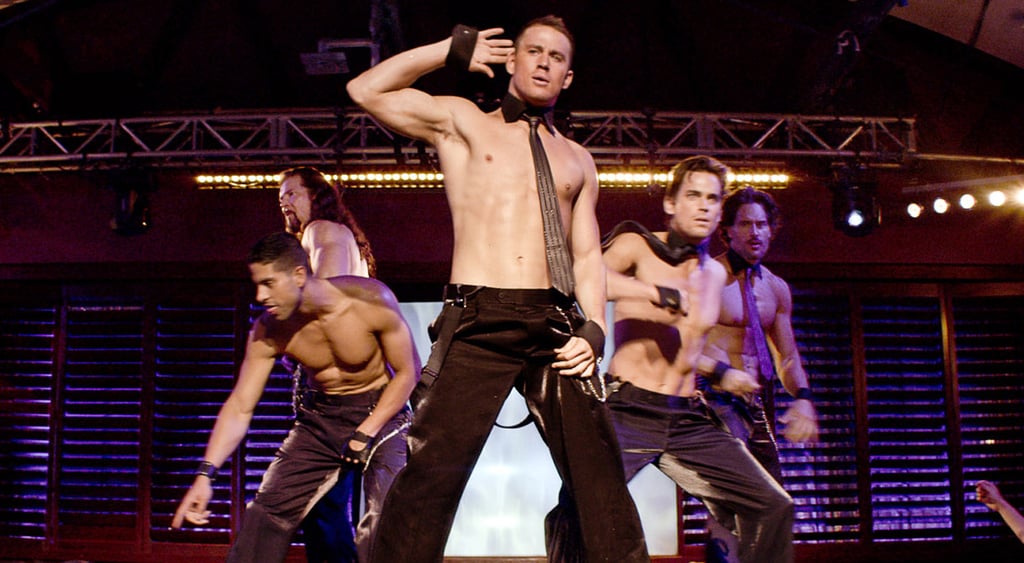 Channing Tatum promised us he's "making cinema history" with Magic Mike XXL, the sequel to his 2012 hit Magic Mike. Our dear Channing hasn't let us down yet, since early photos from the set show his costars Joe Manganiello shirtless and Matt Bomer wearing a low-slung sarong. Christmas has come early this year.
We had a chance to further inquire about Magic Mike XXL when Channing was in New York City promoting The Book of Life, an animated film in which he plays a character named Joaquin who — unsurprisingly — makes the ladies swoon. Tatum charmingly admitted that he's not surprised by the amount of fan attention surrounding Magic Mike XXL since it's about the "crazy world" of male strippers, one he's familiar with after a short interlude as an exotic dancer himself. What does astound Tatum, though, is how far his costars are willing to go for their roles. Tatum said, "I never want to leave the set, because there's something crazy happening every day."
But we weren't the only ones with questions for Tatum. A recent POPSUGAR Facebook post about Magic Mike XXL generated thousands of comments and numerous questions, which we dutifully posed to Tatum.
POPSUGAR: You told me in Toronto that [Magic Mike XXL] will make cinema history. This article seriously went viral — thousands of comments — and that prompted four quick fan questions that I'm hoping you can answer, rapid-fire.
Channing Tatum: Oh, god.
PS: OK, first: does anybody use body doubles?
CT: No. Not one person.
PS: Will it be in 3D?
CT: Hilarious, but I don't know. I wish. I wish that'd be the case. It's a great idea. I know someone has talked about it, but if it does . . . [the film would] have to be converted, I guess.
PS: Not closed to the idea; that's promising! Number three: is Mrs. Channing Tatum excited?
CT: Yeah, she's there [on set]! She's helping. She's definitely in the process and in the mix. I can't do anything without getting her approval, so she finds that good in a way. She has to give it — sort of — the stamp of approval.
PS: Finally, this is from another fan who said: is it too much to request a private showing?
CT: It is too much. You gotta go to the movie for it. If give it away, then there's no reason to go to the movie.