Charles Barkley to Host Saturday Night Live On January 9
Charles Barkley Hosting SNL — 4 Athletes Who Got It Right
Former basketball great Charles Barkley is set to host this weekend's Saturday Night Live (check out the promos), and I'm curious to see how he does his second time around.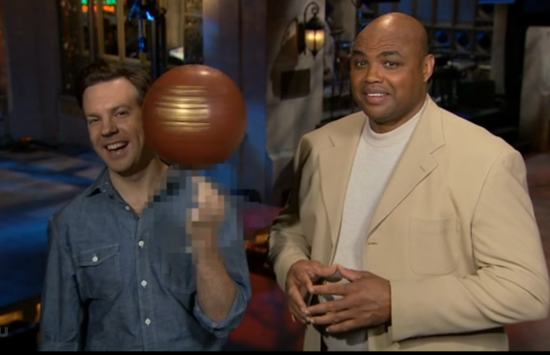 Athletes haven't always fared well in the show's history. Remember how stiff Michael Phelps was as he flubbed his lines? These guys aren't actors; they are paid to deliver wins, not jokes. I'm not discrediting them all, however. There have been a few hosts who have fared well (e.g., Derek Jeter's Taco Hole!), so in honor of Barkley's upcoming appearance, I've compiled some of my favorite funny athlete skits. Check out the videos when you
.
Peyton Manning and United Way
This is the classic SNL sports skit that all others should abide by. Watching a quarterback hit a kid in the back of the head with a football shouldn't be funny, but it is.
Lance Armstrong and the IronMan
It's always a safe choice to do a skit that makes fun of your athletic ability — or lack thereof.
Kerri and Kippy Strug
Chris Kattan is what makes this one so hilarious, but it's nice to see that even Kerri Strug knew her voice was kind of annoying.
Tom Brady and the PSA
Not sports-related, but so spot on.