Charlie Sheen in Negotiations For New Sitcom
Do You Want to See Charlie Sheen Make a TV Comeback?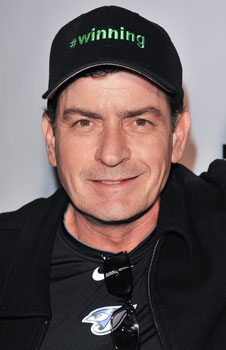 Ashton Kutcher may be taking Charlie Sheen's place on Two and a Half Men, but that doesn't mean Sheen's small-screen days are over. Word on the street is that Sheen is in negotiations for a new sitcom that could air in 2012. There are virtually no additional details; we've got no idea what the show would be about or what network it would air on, so this is very far from a done deal. It gives us some food for thought, though; the media had quite the field day with Sheen earlier this year, and the troubled actor certainly made plenty of colorful comments that audiences won't soon forget. Still, Sheen still seems to have plenty of fans and loyal supporters, and the attention alone could make for big ratings should he actually return to TV. Now the question is — do you want to see Sheen back on the small screen?