Charlie Sheen to Be Roasted by Comedy Central on Sept. 16
Would You Rather Watch Charlie Sheen's Roast or Ashton Kutcher's Two and a Half Men Debut?
Get ready for the return of "warlock" and "winning" jokes: Comedy Central will roast Charlie Sheen on September 16. To boot, the special just happens to fall on the same date as Ashton Kutcher's first episode of Two and a Half Men. The ruthless roasters should have no problem ripping Sheen to shreds, and the actor himself seems to agree. He said, "You could say I've been providing kindling for this roast for a while. It's time to light it up. It's going to be epic."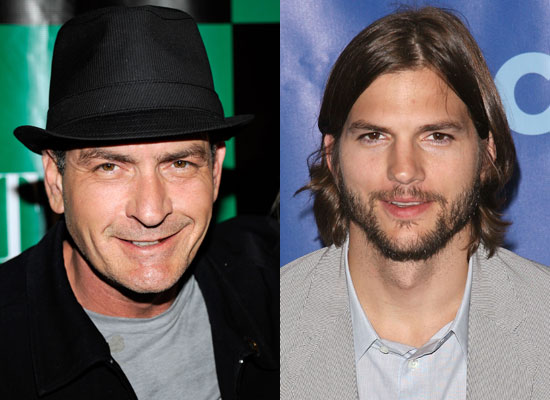 Despite how I feel about Sheen's antics, I don't think I'll be able to resist watching the comedians take target practice at the actor. That said, I don't expect this news to have any impact on the viewership of Kutcher's appearance on Two and a Half Men — if anything, it will probably remind Sheen's fans to watch the new version of the sitcom. Though the shows won't even air at the exact same time, I'm still curious about which program is more appealing to you. So tell us, which would you rather watch?