Chicago Fire TV Show Review
Pilot Scoop: Chicago Fire
NBC's new Fall drama Chicago Fire has an ensemble cast with a few recognizable faces, like House's Jesse Spencer, Sex and the City's David Eigenberg, and The Vampire Diaries' Taylor Kinney. The series follows the employees of a Chicago-area firehouse and their dangerous occupation, and I'm telling you everything you need to know about the pilot.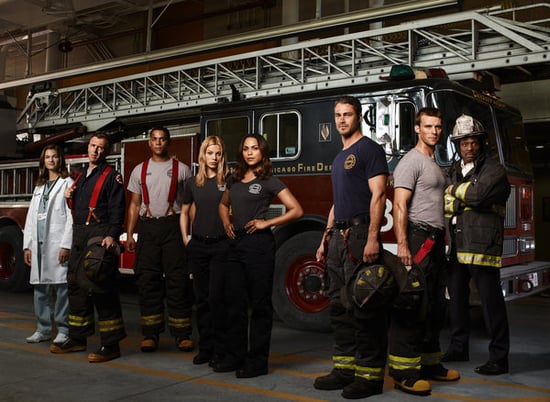 What it's about: Stress runs high in Chicago's Firehouse 51, due to the deadly job (in the pilot alone, a couple of the lead characters almost perish in a blaze). Personalities clash too, particularly between firefighters Matthew (Spencer) and Kelly (Kinney), who are both reeling from the recent death of their colleague in a fire.
Where it works: We've seen many dramas that take place in tense workplaces, but the firehouse setting is a fresh twist. Plus, the two male leads (Spencer and Kinney) butt heads but are sympathetic enough that you root for them both.
Where it doesn't: The setting is pretty much the only twist in this drama; the characters' individual issues, like marital problems and financial straits, aren't compelling enough for you to want to see more of them.
When it's on: Wednesdays at 10 p.m. on NBC
You might like this show if: Backdraft is one of your all-time favorite movies.
To see a preview and some pictures from Chicago Fire, just read more.