Chloe Sevigny Apologizes For Calling This Season of Big Love Awful
Did You Enjoy This Season of Big Love?
Bad Nikki! This week, Big Love star Chloe Sevigny got herself into a bit of hot water when she called this season of the show "awful" in an interview with The AV Club. Of course, now she's backtracking and apologizing for her comments.
Even though I was pretty shocked to read that Sevigny called her own series "a telenovela," I think she had a point. This season of Big Love went so beyond the limits of outrageousness, particularly in the finale (I won't spoil it for those who haven't seen it yet), that it had me questioning my own love for the show.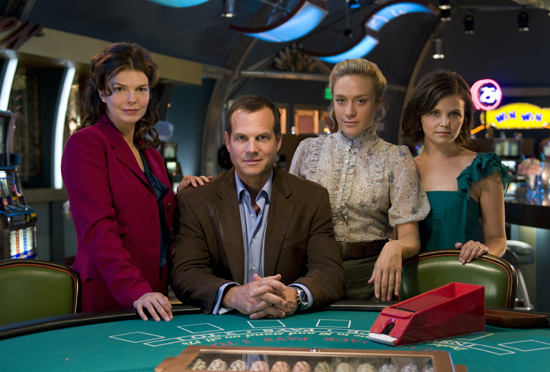 Like Sevigny, I also thought the political storyline was far-fetched, and again, the final twist in the last episode really did a number on my stomach. It seemed so far away from the religious family dramedy I fell in love with years ago, but now I want to hear from other fans — did you like this season of Big Love?