Christian Siriano Having a Moment Specials Airs on Bravo April 4
TV Tonight: Christian Siriano's Having a Moment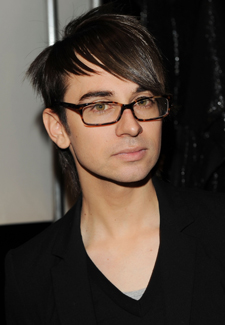 Project Runway has introduced us to more than a few outrageous personalities, but season four winner Christian Siriano really made a name for himself — and a catchphrase ("fierce!"). He's been more visible on the runway in the past few years, having had rare post-show success, but tonight he returns to Bravo for one-hour special Christian Siriano: Having a Moment.
Cameras follow the young designer as he preps for fashion week and gets his line ready for models, starlets, and buyers. I've missed the asymmetrically coiffed and sparky Siriano since he first lit up my TV screen, so I feel like tonight's special will be like catching up with an old friend. Plus, I want to hear him say "tranny mess" or whatever he's saying these days once again!
To see a preview of the show, just
.