Christina Bianco Diva Impressions
A Beyoncé Vine, Disney Princess Instagrams, and More of What Made Us LOL This Week
One woman nailing impressions of 19 singing divas had us cracking up and hitting "replay" this week — not to mention the Beyoncé-themed Vine that went viral. Also on our radar? A can't-miss burlesque opening at one boy's bar mitzvah, Disney princess Instagram accounts, and an old-school guide to the Internet. Take a look at the videos and pictures that had us laughing out loud this week!
Anything For Queen Bey
What Beyoncé wants, Beyoncé gets.
One Singer, 19 Voices
You have to see it to believe it — somehow, Christina Bianco manages to transform her voice to sound just like 19 of the biggest divas in music, channeling everyone from Adele to Julie Andrews to Celine Dion while singing "Total Eclipse of the Heart."
A Retro Internet Guide
With a priceless theme song, a Netscape reference, and an Internet-loving family clad in classic '90s styles, this 1997 guide to the "the net" is nostalgia at its best.
Disney Princesses on Instagram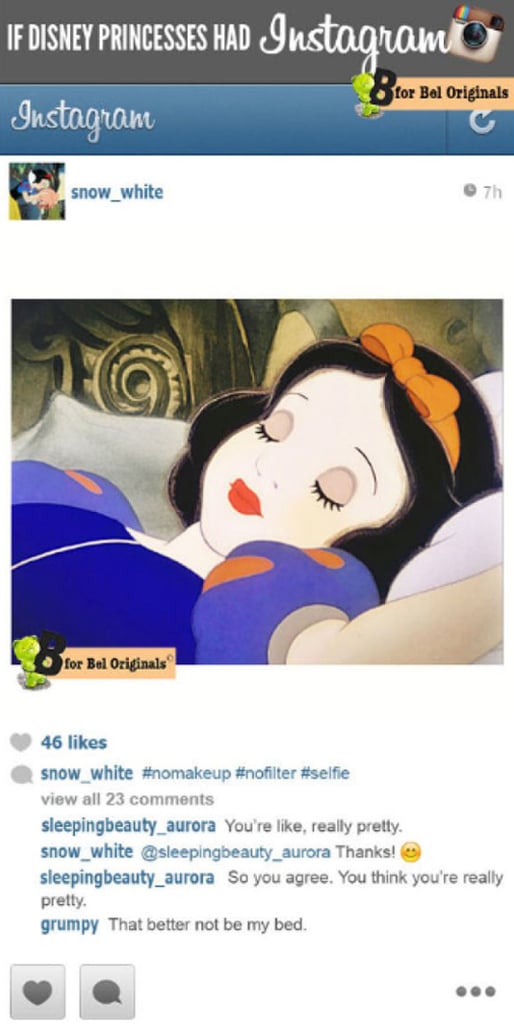 What if Snow White posted a #nofilter selfie? What if Genie photobombed Jasmine's Instagram? BforBel's Disney princess Instagrams series combines two of our favorite things into one clever stream of fake screenshots.
Keep reading for more funny pictures and videos.
A Burlesque Bar Mitzvah Entrance
At this boy's bar mitzvah, he didn't just make an entrance — he had an opening number. Alongside a group of burlesque dancers, he stood in the spotlight for one unforgettable start to the celebration.
A Moon on the News
When a Philadelphia newscaster gets interrupted by a man who moons the camera, he takes it in stride with a quick apology: "Sorry about that."
An Adorable Hamster Moment
A hamster nibbling on some food doesn't sound too exciting, but add music, and suddenly it's hilarious.
Board Game Family Drama
During a family game of Operation, one mom leaned in and told her son he was adopted — all's fair in love and board games, right?