Christoph Waltz Is the Winner of the 2010 Golden Globe For Best Supporting Actor 2010-01-17 18:54:51
Do You Agree With the Winner For Best Supporting Actor in a Movie?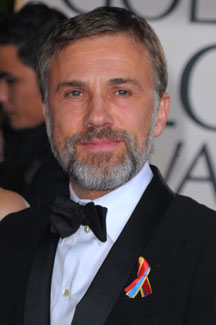 As expected, Christoph Waltz is the winner of this year's Golden Globe for Best Supporting Actor! He represents the first trophy of the night for Quentin Tarantino's Inglourious Basterds! He beat out Matt Damon, Stanley Tucci, Christopher Plummer, and Woody Harrelson. Do you agree with this win?
Don't forget to weigh in on all the big winners by voting in my polls!