Chuck Recap "Chuck vs. the Couch Lock" Episode Quiz
Chuck Challenge: Chuck vs. the Couch Lock
Casey is a dead man (sort of) on this week's episode of Chuck as his old team is reunited. Meanwhile, for once the romantic drama isn't about Chuck and Sarah — instead it's surrounding Morgan as his relationship with Alex reaches a new level. We also get one (final?) step closer to finding Chuck's mom, but the big meeting looks like it may happen in the next episode! But back to this week: take my quiz and see how well you were paying attention!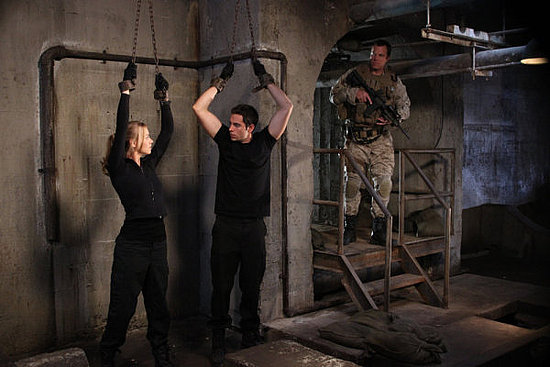 Photo courtesy of NBC
Chuck Challenge: Chuck vs. the Couch Lock
What year does Casey's flashback in Iran take place?