Chuck Recap of Chuck vs. The Hack Off
Chuck Challenge: Chuck vs. The Hack Off
Casey is in the slammer in this week's Chuck, and Chuck has to reach back into his old hacking skills to complete a mission that will spring Casey from prison. Lester's also behind bars, which means that we get to see Abed Danny Pudi briefly filling in for him at the Buy More. Casey and Gertrude take their relationship to the next level, and Chuck and Sarah discuss leaving the spy life, but a twist at the end means that they'll be keeping Carmichael Industries intact for a while. Think you remember everything about the episode? Take the quiz!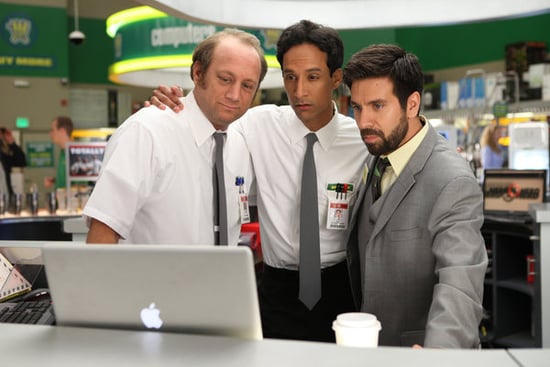 Chuck Challenge: Chuck vs. The Hack Off
What does Chuck try to pass to Casey in prison?