Chuck Recap: Chuck vs. The Honeymooners
Chuck Challenge: Chuck vs. the Honeymooners
Chuck is finally back this week, and Chuck and Sarah are still lovey dovey (not to mention hot and heavy). While they're busy enjoying life as a couple again, Morgan and Casey are determined to keep them in the spy world. Take my quiz to see if you can recall all that went down — and don't forget to weigh in on why the show deserves another season.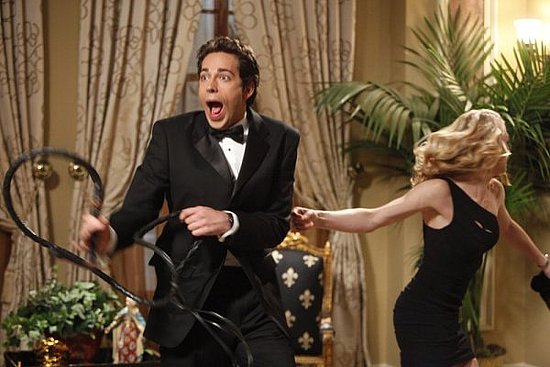 Photo courtesy of NBC
Chuck Challenge: Chuck vs. the Honeymooners
What song plays in the opening scene?