Chuck Recap and Quiz for Chuck vs. the American Hero
Chuck Challenge: Chuck vs. the American Hero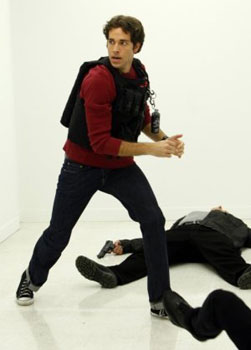 Oh boy — things are kicking into high gear on Chuck this week, as the titular geek faces his future as a full-time spy. While Chuck does everything he can to win Sarah back, Shaw gives himself over to the ring. . . only to come face-to-face with a juicy twist about his wife's death. Think you've got all your facts straight?
Chuck Challenge: Chuck vs. the American Hero
When General Beckman gives Chuck his first assignment in Rome, what will he be posing as?