Chuck Season Finale Recap
Chuck Challenge: Chuck Versus the Subway & Chuck Versus the Ring: Part II
Ahh. Do you hear that? It's the sound of another season of Chuck ending, all wrapped up with a cliffhanger. Shaw's gone for good (though sadly not without the loss of one of Chuck's nearest and dearest), and the episode packs in everything I love about the show: action, heart, and geeky-good one-liners. It's a whopper, as most finales are — so let's find out if you caught everything.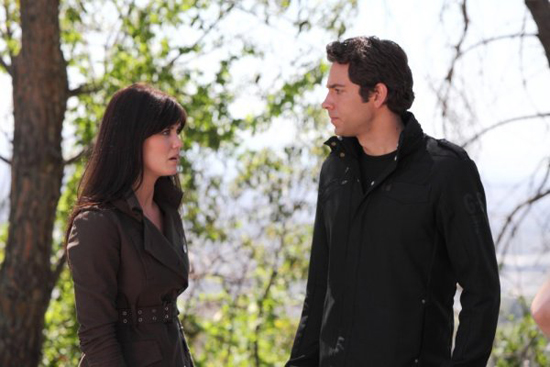 Chuck Challenge: Chuck Versus the Subway & Chuck Versus the Ring: Part II
What kind of pie does Casey always order from Alex?