Chuck Series Finale Recap
Are You Satisfied With the Chuck Series Finale?
That's a wrap for Chuck, the funny, moving spy series that we loved for five seasons. The two-hour finale has the entire gang working on the two last missions — first, to destroy the Intersect once and for all, and the second is more emotional: to help Chuck get Sarah back after she lost most of her memories. In the end, everyone gets pretty close to a happy ending: Devon and Ellie wrestle with a fresh start in the Midwest, Morgan and Alex move in together, Jeff and Lester get a record deal (believe it) and Casey goes to see about a girl.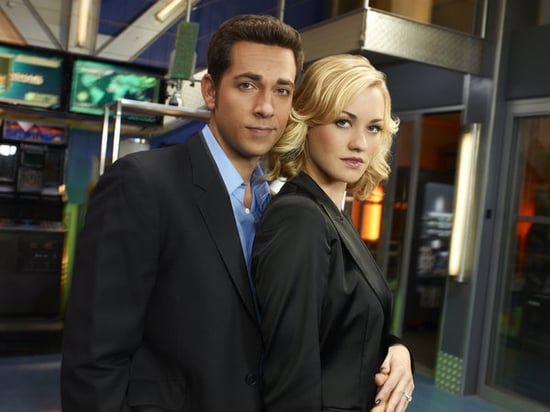 Things are a little bittersweet for Chuck and Sarah, since they don't pick up exactly where their love story left off before Sarah's memory was wiped, but their final kiss implies that they'll get there again someday. We also get a nostalgic montage of the best Chuck and Sarah moments, which felt emotionally satisfying in a different way. The final image of the spy couple on the beach gave me goose bumps, but I wanted to know how other fans felt about the finale. Weigh in now — are you happy with Chuck's series finale?