Clemence Poesy to Guest Star on Gossip Girl as New Chuck Bass Love Interest 2010-06-21 12:30:10
Gossip Girl Spoiler: Chuck's Getting a New Girlfriend!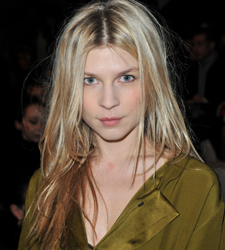 You may recognize Clemence Poesy as young sorceress Fleur Delacour from the Harry Potter franchise, but she'll soon be putting a spell on Gossip Girl's Chuck Bass. The French actress has signed on for a guest spot on the series, where she'll portray a paramour for the heartbroken bad boy. According to the CW: "Season four will open with a radiant Serena and Blair enjoying their grand and romantic summer in Paris . . . until Chuck mysteriously arrives in town with a new girlfriend and a new identity." Ooh-la-la!