Community Halloween Episode
Which NBC Comedy Has the Best Halloween Episode This Year?
The Halloween spirit was in full force this week with the NBC Thursday night lineup. In past seasons, Halloween isn't always celebrated on each of these shows, but last night we lucked out with Halloween-inspired episodes of Community, Parks and Recreation, and The Office.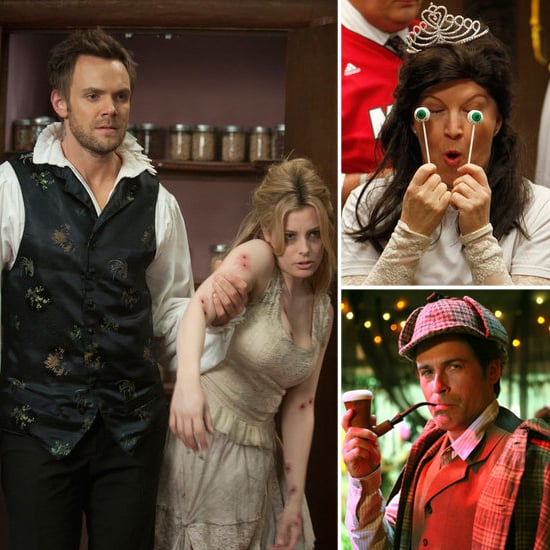 On Community, Britta realizes that someone in the group has psychopathic tendencies, and she's determined to find out who the creeper is. The majority of the episode is made up of goofy vignettes that poke fun at the horror fiction genre. Things were different on Parks and Recreation. Although Halloween provides the backdrop for April and Andy's epic costume party, the focus of the episode is more on fun and friendship rather than Halloween mischief or mayhem. And finally on The Office, after Andy prescreens everyone's costumes, we learn that Erin is responsible for the success of an "adult" Halloween party. Despite the fact that classic office hijinks develop, there are still a few pretty unsettling scenes.
Each of these shows took a pretty different approach, but, for me, it felt like Community embraced the spooky spirit of the season the most wholeheartedly. If you tuned in, speak up: which of NBC's Thursday night comedies did you think was the best?
Photos courtesy of NBC