It's Complicated and The Imaginarium of Doctor Parnassus Out on DVD Release
What to Rent: New DVD Tuesday
Before you bank up your rentals for this weekend, consider these new releases. One is sweet, the other is totally trippy — and both are available for your viewing pleasure starting today.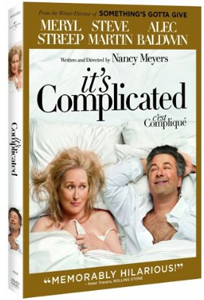 It's Complicated
Meryl Streep and Alec Baldwin play Jane and Jake, divorced parents who reignite the old flame in secret and stir up old feelings. Things really get, er, complicated when Jane begins seeing her nerdy architect (Steve Martin), and a love triangle is formed. Streep, Baldwin, and Martin are a delight to watch on screen, and they take this premise beyond typical rom-com schlock. But also rent it for John Krasinski who turns his supporting role as Streep and Baldwin's future son-in-law into a scene-stealer. DVD extras include a commentary track and featurette.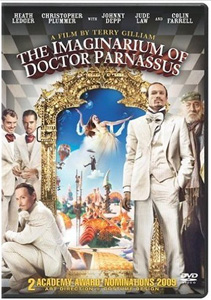 The Imaginarium of Doctor Parnassus
In what is perhaps best known as Heath Ledger's final performance, The Imaginarium of Doctor Parnassus is a whimsical morality tale about a group of circus-type performers who welcome visitors into one man's messed-up mind. Christopher Plummer plays the title role alongside Ledger and an ensemble made to look like the late actor, including Jude Law, Johnny Depp, and Colin Farrell. The cast is solid, but the story itself is a confusing, tangled mess. Even so, you can't do much better when it comes to interesting visual details to ogle, thanks to the creative mind of director Terry Gilliam. DVD extras include a deleted scene and interview with Ledger.