Cory Monteith's Best Scenes on Glee
Cory Monteith's Most Memorable Moments on Glee
Cory Monteith's untimely death in July was devastating and shocking, especially for Glee fans, who have watched Monteith break out as character Finn Hudson. We've watched Finn go from singing football player to teacher and college student, and unfortunately we won't get to see the rest of the character's evolution. It's a tough realization, but in anticipation of tonight's Glee tribute to Monteith, we're looking back at his most memorable moments on the musical show, starting with that unforgettable performance of "Don't Stop Believin'."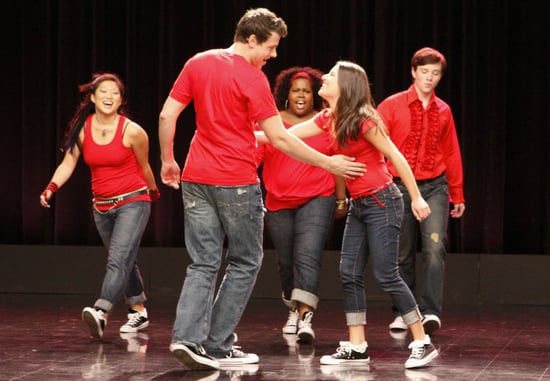 The pilot performance of "Don't Stop Believin'": where it all began.
See the rest of Monteith's most memorable moments after the jump.
Finn sings "I'll Stand by You" to his unborn child (well, what he thinks is his unborn child) with Quinn in season one.
Finn sings Bruno Mars's "Marry You" when his mom gets married in season two.
And in the same episode, Finn sings "Just the Way You Are" to Kurt, his new stepbrother.
Rachel and Finn kiss during Nationals when he's trying to win her back.
Rachel flashes back to season one's performance of "You're the One That I Want."
In the most recent season, Finn and Rachel duet one last time, right after Finn tells Rachel that their relationship is his endgame.