Cougar Town Promos Tease Jules and Grayson as Friends With Benefits
Cougar Town Love: Do You Want Jules and Grayson to Date?
I never would have guessed that Cougar Town could arouse such a visceral reaction from me, but last week I pretty much threw my hands in the air and whooped when Jules and Grayson finally gave in to their sexual tension and kissed (and more).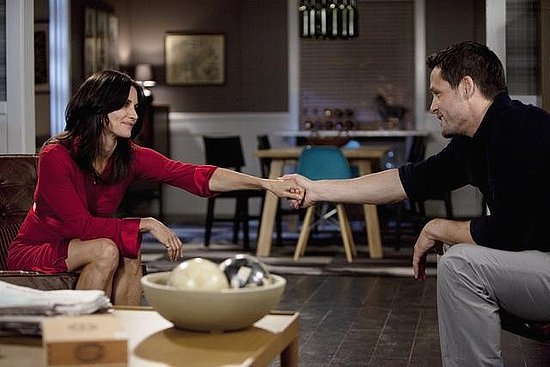 But when the show airs tonight, the promos are teasing that their romp in the sack isn't necessarily a straight path to a solid relationship. Not yet anyway — it sounds like they may try being friends with benefits first, despite the fact that Jules may want more.
I love seeing any and all of Jules's and Grayson's interactions, so I'm happy to ride along whatever relationship they can make, but I'm curious to find out how other fans feel. Do you want to see them in a committed relationship, or would you rather they stay as single friends — who may occasionally give in to their impulses?
Photo copyright 2010 ABC, Inc.