Country Strong Movie Review, Starring Gwyneth Paltrow, Garrett Hedlund, Leighton Meester, and Tim McGraw
Country Strong: A Crying Shame
To me, a title like Country Strong suggests resilience and perseverance. But if you're expecting an uplifting comeback tale from Gwyneth Paltrow's latest film, let me set you straight right now. The movie is a downer, and an overwrought one at that.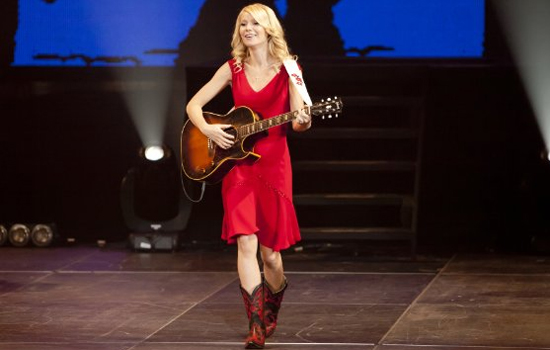 Paltrow stars as Kelly Canter, a country star who leaves rehab to embark on her new tour. Her exit from treatment is premature, but with her husband/manager James (Tim McGraw) nipping at her heels to get back on the road, she risks her rehabilitation for the sake of her fans (and ticket sales). As Kelly tries to suck it up and stay sober, she flounders to the point of perpetual emotional meltdown. It gets tiring to watch, but the film does have its merits. To find out what those are, just read more.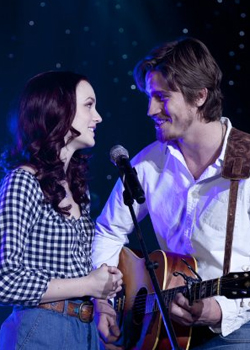 Joining Kelly on tour is Beau Hutton (Garrett Hedlund) and Chiles Stanton (Leighton Meester). Beau is a talented singer whom Kelly romances in rehab (he works there whenever he's not crooning at honky tonk bars), while Chiles is the latest "Country Barbie" with cute features but not much substance at first glance. Chiles only brings out Kelly's insecurity over her career and her marriage, and Kelly can't help but feel washed up next to young Chiles. With her ego in jeopardy, she falls off the wagon almost instantly, and the tears set in — and they don't let up. Somewhere around her 12th sobbing spell I had had enough.
None of the actors are to blame for the film's shortcomings. Though Meester's accent seems questionable at first, the entire cast does a nice job, with Hedlund standing out most of all. Hedlund makes Beau seem rough around the edges and romantic at the same time (just wait until you see him generate heat with Meester), which is at least more dimension than what we see from the rest of the characters. As the film progresses, Kelly just seems like more of a sad head case, while James is nothing but a hardened businessman. Pardon the music pun, but they feel like one-note characters.
It's really the film's music that deserves the most credit. Country isn't my usual go-to genre, but I got lost in many of the songs. It's just a shame that the tunes (and the cast's impressive voices) often get overshadowed by the messy storyline. On the bright side, at least if the movie bombs, the actors could always focus on their music careers instead.