Cult TV Show Review
Pilot Scoop: Cult
The Vampire Diaries' Matthew Davis is returning to The CW to lead his very own spooky new series, Cult, a midseason show premiering tonight. Davis plays Jeff, a former journalist who finds himself investigating a bizarre TV show after his brother goes missing. He's joined by Skye (Jessica Lucas), a production assistant on the show who shares his concerns about the series' rabid fan base. It doesn't take long to discover that the show within the show isn't entirely fictional. Read on to find out if the new thriller is worth a watch.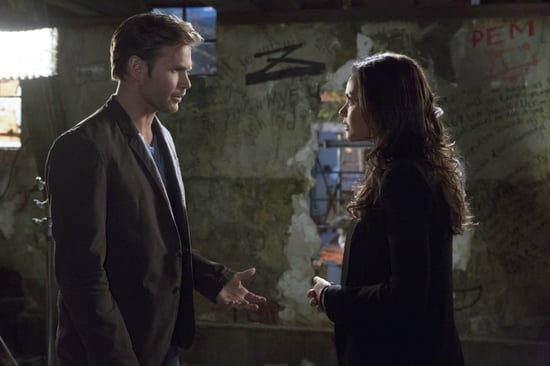 What it's about: Jeff's little brother is always getting into trouble, but when he mysteriously goes missing after pleading with Jeff to believe his conspiracy theories about a TV show, Jeff is forced to take his claims seriously. His search leads him to the set of Cult, a creepy show about an enigmatic cult leader named Billy Grimm (Robert Knepper). Grimm's followers aren't limited to the small screen, though, and things take a serious turn for the creepy when real-life fans start taking their own lives after uttering the seemingly innocuous phrase, "These things just snap right off."
Where it works: The premiere sets up a great mystery and the subject matter of cult leaders and cult behavior is really fascinating. I also like Davis and Lucas as the leads; they're both alums of the network and I think they're ready to carry their own show.
Where it doesn't: It's a show named Cult about a show named Cult. It splices "reality" with the show, so you never quite know what is or isn't happening. Sometimes it's fun to put the pieces together, but it's also quite confusing.
When it's on: Tuesdays at 9 p.m. on The CW
You might like this show if: You're looking for a new mystery to dig into.
Watch a preview and see all the pictures for Cult after the jump.