DVD Releases for April 6 Include Bad Lieutenant: Port of Call New Orleans and Party Down Season 1
What to Rent: New DVD Tuesday
Whatever Spring weather you're experiencing, you can always count on Tuesday to bring you new DVDs. What's new this week? An intense movie and a TV series that'll take the edge off.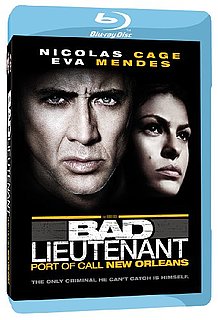 Bad Lieutenant: Port of Call New Orleans
Nicolas Cage is currently having a mini comeback — just this weekend, he was promoting high-profile projects Kick-Ass and The Sorcerer's Apprentice at Wondercon, but this Winter, he starred in the more serious, more moody Bad Lieutenant: Port of Call New Orleans.
Cage plays a good cop gone bad on his way down in this gritty, evocative tale, directed by Werner Herzog and set in post-Katrina New Orleans. Eva Mendes stars opposite him as his prostitute girlfriend, while Val Kilmer shows up as a fellow officer. I very much enjoyed this dark trip, which surprised me by being accessible and even funny at times.
The DVD extras include a couple of making-of featurettes and cast interviews.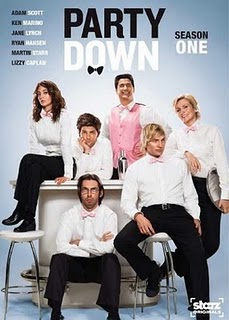 Party Down
Starz's original series Party Down was a raunchy, irreverent delight last year. Adam Scott, Ken Marino, Jane Lynch, and Lizzy Caplan star as a group of struggling actors moonlighting as a put-upon wait-staff, and the second season looks to get even funnier when Megan Mullally joins the cast.
The next season starts April 23, so here's your chance to get into the show if you missed it the first time around. The extras include a gag reel, behind-the-scenes footage, and commentaries with Scott and the executive producers.