DVD Rentals For Tuesday, May 4, 2010
What to Rent: New DVD Tuesday
Before the Summer blockbusters come storming in, there's still time to catch up on the big movies you missed in the theater. Today I've got one Oscar nominee, one rom-com, and one for the whole family.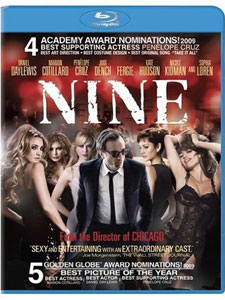 Nine
In the latest musical-turned-movie from director Rob Marshall, Daniel Day-Lewis plays Guido Contini, a famous Italian filmmaker suffering a midlife crisis. As he struggles to find inspiration for his ninth film, he reflects on his relationships with the many ladies who have affected him over the years — which includes a wide array of talented ladies like Kate Hudson, Fergie, and Judi Dench. Though the film didn't live up to the hype for the critics or at the box office, I thought it was pretty, fun, and full of entertaining song-and-dance numbers. Penelope Cruz and Marion Cotillard turn in solid performances as Contini's mistress and neglected wife, and Cruz scored an Oscar nod for the role.
DVD extras include director commentary, featurettes, music videos, and a Screen Actors Guild Q&A.
Leap Year
In Leap Year, Anna (Amy Adams) decides to take matters into her own hands when her boyfriend drags his feet on asking for her hand in marriage. She heads to Ireland for Leap Day, the one day where women can propose to men instead of the other way around. She encounters a few bumps along the way, one in the form of a handsome stranger named Declan (Matthew Goode). There's nothing new here as far as romantic comedies go, but the irresistible chemistry between Adams and Goode makes this the perfect rental for a Saturday night in.
DVD extras include deleted scenes.
One more rental if you
.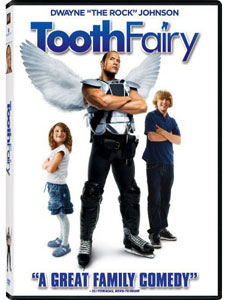 The Tooth Fairy
Round up your favorite little loved ones to see Dwayne "The Rock" Johnson as the title role in The Tooth Fairy. He plays Derek Thompson, a tough minor league hockey player who is sentenced to one week of tooth fairy duty when he crushes the hopes and dreams of a young fan. The movie didn't exactly wow the critics, but fans of Johnson might enjoy seeing the former wrestler don a tutu and magic wand.
DVD extras include a workout featurette and a karaoke sing-along.