Dads TV Show Premiere Recap
Why Dads Is a Huge Disappointment — Even For a Family Guy Fan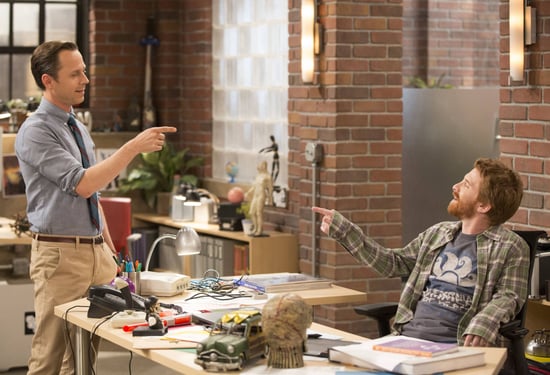 As a huge fan of Seth MacFarlane — and Family Guy in particular — I was looking forward to new show Dads, which he executive produces, and which just premiered this week. The sitcom stars people that MacFarlane has previously worked with, like Seth Green (the voice of Chris Griffin) and Giovanni Ribisi (who plays a psycho fan in the movie Ted). Unfortunately, watching the Dads pilot was a huge letdown for me. In fact, I didn't laugh once. Not only do the jokes fall flat, but it's almost like MacFarlane isn't involved at all. MacFarlane has made a name for himself by being able to toe (and yes, sometimes step over) the line of what is culturally appropriate, but with Dads, he can't get away with racist stereotyping and misogynistic humor that has provided laughs in his other projects. Could it be that maybe MacFarlane's brand of humor just doesn't translate when only humans are involved?
Throughout the first episode of Dads, I couldn't keep myself from comparing it to Family Guy. There are a few obvious similarities, like certain movie references, Mexican maid jokes, and an Asian female character that everyone makes fun of for being Asian. But overall, it's a huge miss. Here's how I felt watching the Dads premiere:
When the guys make Veronica (Brenda Song) dress up in an Asian-themed schoolgirl costume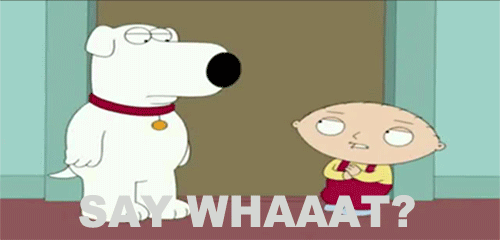 When Eli (Seth Green) and Warner (Giovanni Ribisi) are explaining their new video game, "Kill Hitler 2"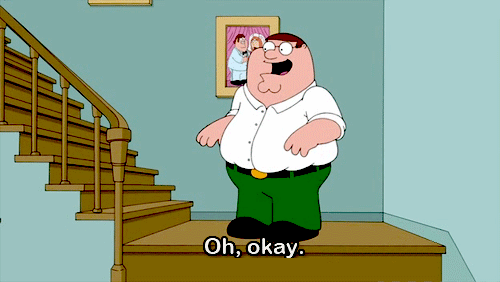 When Eli's dad mistakes Warner's wife, Camilla (Vanessa Lachey), for the maid

By the fifth Asian joke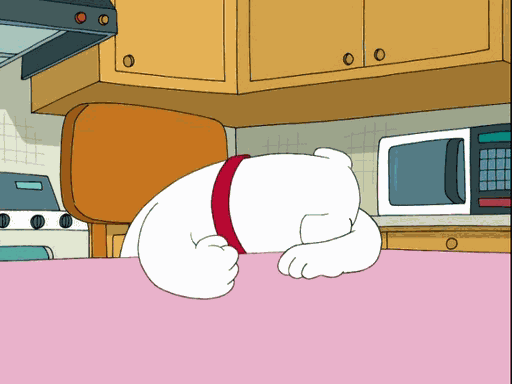 When David (Peter Riegert) confesses to shaving Eli's head as a kid before taking him to Disneyland to make him look like a cancer patient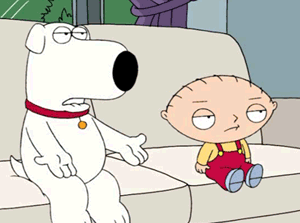 During Eli and David's sappy father-son moment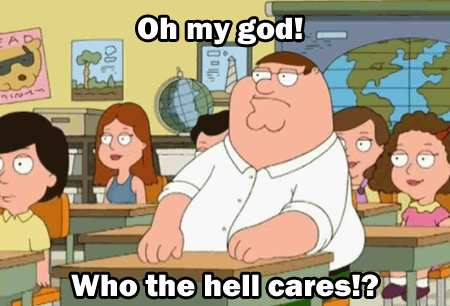 Finally deleting the show from my DVR