Damon Wayans Jr. Returns to New Girl
Damon Wayans Jr. Is Returning to New Girl: 4 Reasons We're Excited
When New Girl comes back this Fall, it'll be gaining a new boy who's actually not really new: Damon Wayans Jr. is coming back to New Girl in season three. He will reprise his role as Coach, the character he played in the pilot. Back then, Wayans couldn't appear on the rest of the season because of his prior commitment to Happy Endings, and he was replaced by Lamorne Morris, who plays Winston. Since Happy Endings has been canceled (RIP), New Girl is bringing Wayans's character back for an arc in season three. We think it's a great decision, and here's why.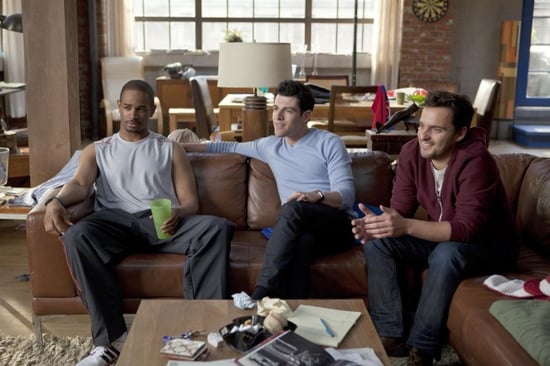 It'll soothe the blow of Happy Endings' cancellation. The recent loss of Happy Endings still hurts, but at least we can look forward to cast members like Wayans popping up in other places. While Coach didn't get to prove himself that much in just one episode, we've watched Wayans shine on three seasons of Happy Endings as Brad and know he can make Coach funnier.
Wayans will bring some fresh comedy. New Girl has only gotten stronger in its two seasons, but I think it could be even better, and Wayans could be the impetus for that. He's a hilarious comedian with a distinctive style, and while we obviously won't see the same bits he's done on Happy Endings (Sinbrad!), I feel like we know we'll be getting some new, great stuff from him.
A new character can shake things up. We just saw Nick and Jess get together, so I'm hoping that their relationship won't be the only source of drama. However, if Coach wants to move back in, a new roommate could be just the thing to take the focus off Nick and Jess. What would this mean for the housemates? I can't wait to find out.
It'll be a preview of Let's Be Cops! Wayans and another New Girl star, Jake Johnson, are costarring in the upcoming comedy Let's Be Cops, and I can't wait to see their one-on-one chemistry, which we didn't really get in the New Girl pilot. We've only seen a handful of pictures from the set, so seeing them in primetime will get us even more pumped up for the movie.
Don't remember Coach on New Girl? Watch him in the trailer for the pilot after the jump.