Damsels in Distress Trailer
Trailer: Greta Gerwig Tries to Help Her Fellow Damsels in Distress
Just in time for Valentine's Day comes the trailer for Damsels in Distress, which follows a group of college ladies determined to save depressed girls and set them on what they deem to be the right track. Greta Gerwig leads the pack, and Analeigh Tipton (who you may remember from Crazy, Stupid, Love) is the wide-eyed newbie that Gerwig and friends are determined to make over. This isn't your typical Mean Girls-style group though: the ladies seem genuinely interested in helping people (and also, there's tap dancing).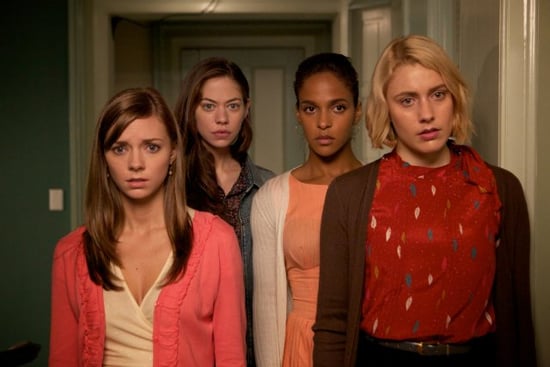 The preview is reminiscent of many movies we've seen before (Clueless immediately come to mind), but it's more deadpan and perhaps a bit deeper than those types of comedies. I'm not totally in love with Gerwig as the queen bee, but I am most definitely on board with Adam Brody as Tipton's off-limits love interest. I was also excited to see some familiar faces like Aubrey Plaza and The Office's Zach Woods added to the mix.
See the trailer for yourself when you read more.