Daniel Radcliffe's Harry Potter Answers in 2014 Reddit AMA
9 Incredible Harry Potter Facts Daniel Radcliffe Just Revealed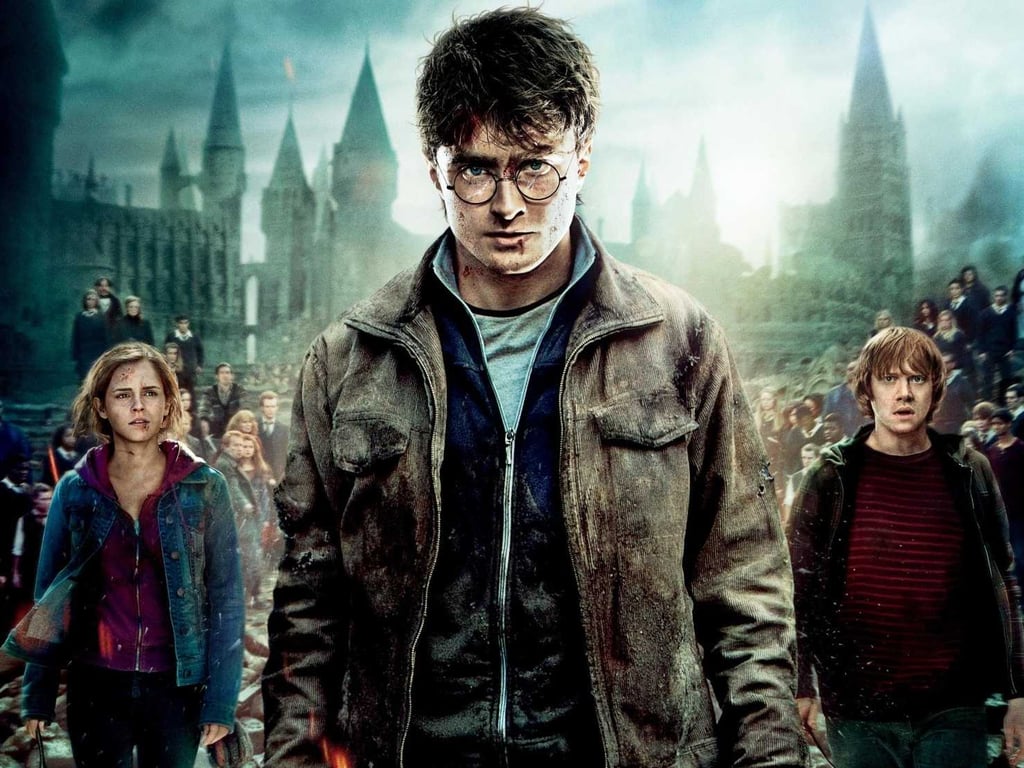 Inevitably, Daniel Radcliffe's Reddit AMA involved a lot of Harry Potter-related talk, and the actor indulged fans with some awesome answers to never-before-asked questions. He's busy promoting his latest film, Horns, but Radcliffe opened up about some hilarious on-set antics from his Harry Potter days, talking about his favorite scenes, funny pranks, and how he feels about the films years later. Take a look at nine amazing things he shared in his AMA, then find out more about J.K. Rowling's new Harry Potter story that's coming out on Halloween!
1. His Favorite Harry Potter Character
"Probably Sirius. Like I always loved the character, and then Gary [Oldman]'s portrayal of him I thought was perfect. Or Lupin, really. Any of the characters my dad used to hang out with, other than Wormtail. There was always something about those two guys I loved a lot."
2. What His Horcrux Would Be
"I was gonna say my iPod, probably put it in that, but I would put it inside an album on the iPod, so you'd have to open that album. So I somehow want it to be connected to a particular album that means something, like Ziggy Stardust."
3. His Favorite Scene to Shoot
"The first thing that comes to mind, and it's a silly one, but doing all the Gringott's stuff in the last movie with Rupert [Grint] and Helena [Bonham Carter] and Warwick [Davis] and Emma [Watson]. That was like a really fun time. We were all enjoying ourselves in that. It's an action sequence so it was more of a technical challenge than an emotional one."
4. Which Hogwarts House He'd Be in
"To me I absolutely think I would be in Gryffindor! But there's never any doubt of that for me. Yeah. Maybe I'm just biased because I played one for so long, but I could never picture myself in any other colors."
5. What He Kept From the Harry Potter Set
"I wasn't going to leave there without grabbing a set of glasses!"
6. The Best Prank Pulled During Filming
"There's — in the third film — there's a shot of all the kids sleeping in the Great Hall, and the camera starts very, very wide, and comes in so that it's an inch from my face, a very long developing set. Alan Rickman decided he would plant one of those fart machines in my, uh, sleeping bag. They waited until the camera had come in for this huge DRAMATIC developing shot, and then unleashed this tremendous noise in the Great Hall. I immediately thought, 'This is one of the other kids f*cking around,' and we were going to get in trouble. But as it turns out, it was one of the members of Britain's acting royalty. I think I laughed a lot, was probably a bit embarrassed, but it was really, really funny."
7. Which Book Scenes He Wished Were Filmed
"The thing early on that me, Emma, and Rupert were all slightly surprised by — that we had all ABSOLUTELY LOVED the chapter in The Chamber of Secrets book — I think it was Nearly Headless Nick's birthday party? I think it was some sort of a ghost birthday party that was not in the films, and I remember at the time we were all quite surprised by that. I know some people would have been quite happy to see a four-hour long Harry Potter movie with every detail in there, but some people also would not have."
8. How He and His Costars Stayed Grounded
"I would attribute it to my parents and also to the crew of the Potter films, who were very good at treating us like kids rather than as actors, as they should have done. But yeah, it's hard to say what it comes down to. I think also when you grow up in the media, you get a very clear sense of how crazy the media is, and you know, basically the countdown that Emma's birthday was to when she turned 18, or 17, or whatnot, it was insane. It was insane. And I think when you see that perspective that we all saw at very young ages, you do get an extra level of awareness maybe."
9. What Hedwig Is Up to These Days
"Well, which Hedwig? There were three or four. I imagine they are all still living with Gary Gero, who was the head of the animals department on Potter. I imagine he is looking after them all somewhere. I imagine they are all at the home where actor owls retire to."