Danielle Staub Will Not Be Returning to The Real Housewives of New Jersey
What Did You Think of Real Housewives of NJ, Season Two?
The Real Housewives of New Jersey's second season came to an end this week, as part two of the reunion aired Monday night. The big surprise was the group hug that sent off the Garden State's leading ladies — or so I thought. The real end of the chapter is today's revelation that troublemaker Danielle Staub won't be coming back to the show.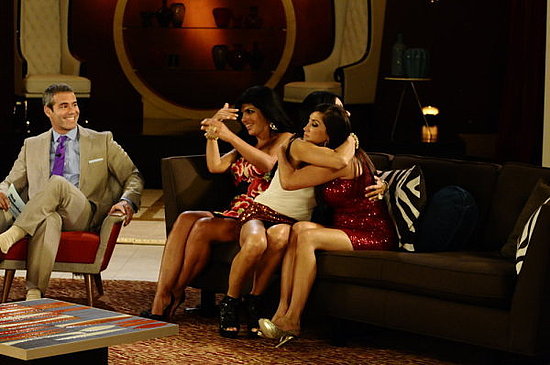 Season two had less spark than the first (in which we were introduced to the incomparable term "prostitution whore") and relied on Danielle's drama-stirring shtick for any sort of story arc. I suppose this would be the time to wonder what a season of the reality series would be like without the fearsome fifty-something, but instead I think we should focus on the season that just went down. We lost Dina, witnessed hair-pulling, and heard plenty of insults, but that sort of excitement was sandwiched between snore-inducing episodes of an extended Italian vacation, christenings, and marinara-making.