The Dark Knight Rises Trailer Preview
New Trailer For The Dark Knight Rises: 5 Things to Get Excited About
The third (and most likely final) trailer for The Dark Knight Rises is here, and it's just as eerie as the first two. However, there's a lot of new footage here and plenty of new clues about what we're in for when the film hits theaters July 20. Here are the top five reasons we're excited about the latest preview: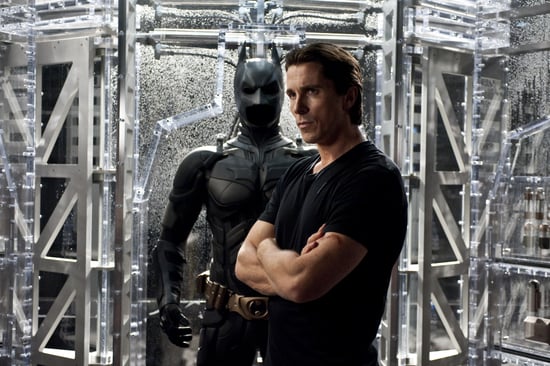 Joseph Gordon-Levitt does, in fact, speak in this movie. We're still not entirely sure about JGL's role in this film, other than the fact that he'll play a cop, but at least now we see more of him in action. This is the first time we've heard any of his lines, and it appears that he'll be one of the good guys — and maybe even in cahoots with Anne Hathaway's Selina Kyle. Which brings me to my next point . . .
Catwoman might not be a villain. We've all assumed that Selina would be another nemesis for Batman (Christian Bale), but now it appears that she might be a new sidekick instead. Not only does she seem sympathetic to Bruce Wayne, but she voluntarily gets in the batmobile. Perhaps we were a little too quick to accuse her of grand theft batpod.
The batmobile takes flight. That's right — Batman's ride has always been pretty badass, but now it can actually fly!
Bane (Tom Hardy) might be understandable after all. Granted, he doesn't speak too much in this preview, but I still found him to be a lot easier to understand in this trailer than he's been in the past.
Bruce Wayne and Miranda Tate lock lips. Bye bye Maggie Gyllenhaal, hello Marion Cotillard. Cotillard's Miranda still doesn't have any lines in this preview, but we do see her and Bruce in a pretty serious embrace. I'm grateful for a bit of lightness in the midst of all this terrorism, but it does raise a new question — if Selina isn't a villain, might we have a love triangle on our hands?
Check out the preview and tell us what else you're excited about when you
.
Photo courtesy of Warner Bros.