Dark Shadows DVD Release Date
What to Rent: New DVDs This Week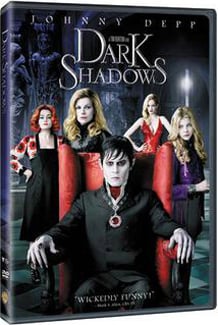 Tim Burton teams up with Johnny Depp once again to revive the 1960s TV series Dark Shadows. Depp plays Barnabas Collins, a cursed vampire who is awakened after centuries of sleep. Now in the 1970s, he returns to his beloved mansion to find his wacky descendants living there and must help them restore the family business to the bustling empire it once was. Despite the promising combination of Depp and Burton, the film feels more scattered than inspired. DVD extras include deleted scenes and a making-of featurette.
38%
Slick businessman Sam (Chris Pine) gets the surprise of a lifetime when his father dies and he discovers he has a sister (Elizabeth Banks) he never knew about. Though Sam is in dire straits for the cash he hoped to inherit, he tracks down his half-sister, Frankie, and realizes that with a rowdy kid to look after, she might need the break even more than he does. The semi-autobiographical story by Alex Kurtzman (Star Trek) is a bit hard to believe, and though Banks gives a great performance, it doesn't save the plot from becoming entirely too soapy. The DVD comes with commentary by the cast and by Kurtzman.
57%
One more new release when you read more.
Peace, Love & Misunderstanding
Jane Fonda, Catherine Keener, and Elizabeth Olsen star as three generations of a fractured family in Peace, Love, & Misunderstanding. Attempting to process a painful divorce, Diane (Keener) takes her kids up to see their estranged grandmother, Grace (Fonda), at a time-warped commune in Upstate New York. As the family comes closer together, romance abounds the newcomers, and under Grace's influence, everyone loosens up. It's a formulaic plot made enjoyable by Fonda's and Keener's heartfelt performances.
29%