David Bowie Reveals the Artists and Music on His iPod
Buzz In: Whose Celebrity iPod Would You Want to Steal?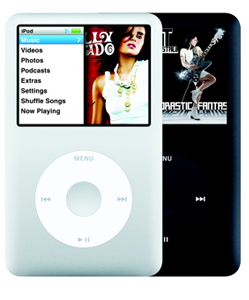 David Bowie recently shared his iPod playlist with The Guardian (to promote his double album A Reality Tour, naturally). The mix includes tracks "Junker's Blues" by Champion Jack Dupree, "Wood Beez (Pray Like Aretha Franklin)" by Scritti Politti, and even some Chinese folk music. I honestly don't know who half these people are, but I'm already researching them all on iTunes.
Whenever a musician or celebrity reveals what they're listening to, I always jot down notes in the hopes of discovering a new artist or song. Take Lady Gaga, for instance — I'd love to catch a peek at the crazy stuff she listens to for inspiration. I'd also include Cameron Crowe and Jason Reitman on my iPod wish list, since their film soundtracks always prove top-notch. And if an artist has Jay-Z's stamp of approval, then the music has to be good, right?
But what about you — whose iPod would you like to hear?