Dazed and Confused Quotes
What's Your Favorite Quote From Dazed and Confused?
This week marks the 20th anniversary for Dazed and Confused, which is one of those high school movies that never gets old. Once school is out for Summer in 1976, everyone comes to grips with their social status (or lack thereof) and sets out on a night to remember. Ben Affleck, Matthew McConaughey, and Parker Posey are just a few of the big names that made their mark in this film — you heard me, 20 years ago. There are so many epic quotes from this flick, so be sure to chime in with yours in the comments.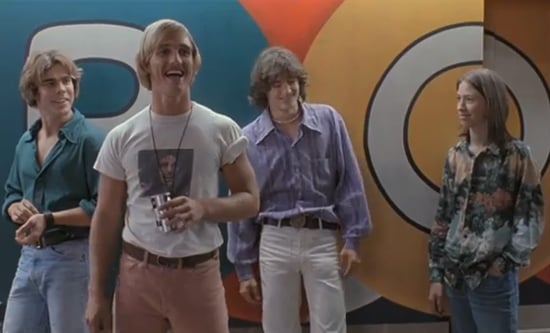 "Alright, alright, alright. We have arrived." — Wooderson
"George Washington was in a cult, and the cult was into aliens, man." — Slater
"I only came here to do two things: kick some ass and drink some beer." — Clint