Delivery Man Teaser Trailer
Delivery Man Teaser: Are You Sure Vince Vaughn Isn't Your Dad?
Vince Vaughn is about to have a whole lot of explaining to do. Actually, in the new teaser trailer for Delivery Man, it's the sperm donation clinic that is at fault for accidentally giving his, er, DNA to tons of women, resulting in 533 children. Yep, that's 533 children with one guy's genes. (I wonder if they're all as witty as Vaughn?) The movie doesn't come out for several months, but the quick teaser gives us a glimpse of Vaughn's reaction to finding out he's fathered all these kids and costar Chris Pratt as his lawyer.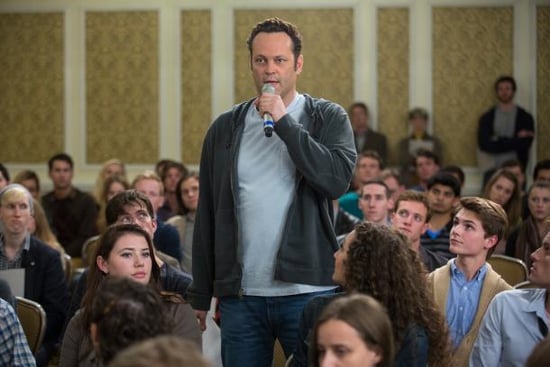 I can't wait. I love Vaughn in almost everything (he's up next in The Internship with Owen Wilson), and this concept, though ludicrous, seems like a perfect fit for him. Plus, Pratt as a lawyer? Hilarious. I'm looking forward to the full trailer, in which we'll hopefully get to see Cobie Smulders as the love interest. The movie hits theaters Oct. 4, and you can watch the teaser trailer after the jump.