The Devil Wears Prada [1]'s 10th anniversary is this week, but we didn't need that to have a reason to celebrate. The movie is an instant classic, appropriate viewing for any time of year, and we're still as obsessed with the movie as ever. Meryl Streep [2] is icy perfection, Anne Hathaway [3] is her innocent foil, and Emily Blunt [4] — well, this is the film that introduces us to Blunt's comic genius [5]. To celebrate the ongoing fabulousness of this movie, we've put together the sassiest, best, funniest moments from the movie. (That's all.)
When We Meet Miranda Priestley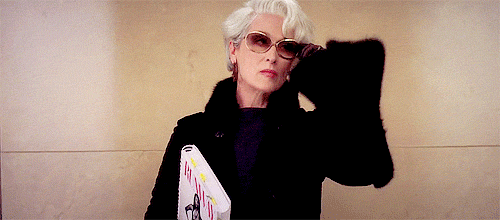 And Know Immediately to Fear Her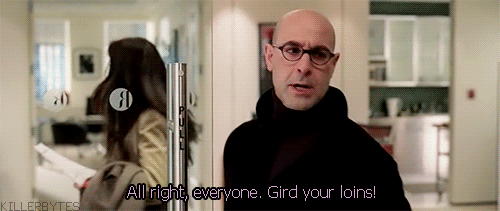 And Meet Her Devoted Assistant Emily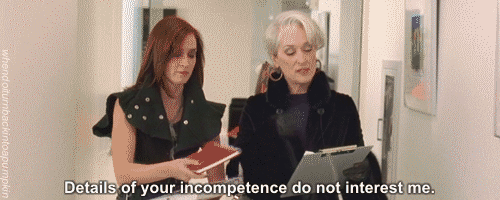 Who Knows Everything, Especially the Rules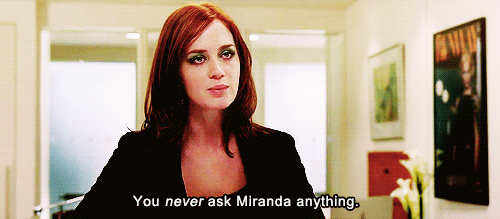 And There's the Incomparable Nigel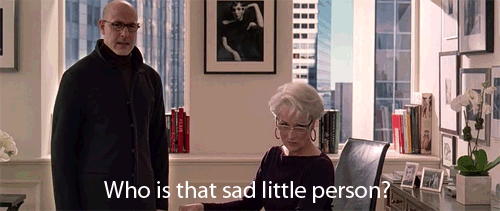 And Love How Andy Keeps It Real at Her Interview
But Miranda Tears Her Down After Barely Looking at Her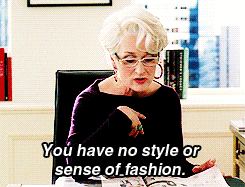 And Makes Two Simple Words Sound So Mean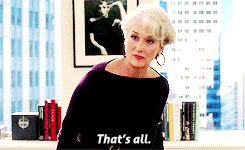 Then Dismisses Her With These Hands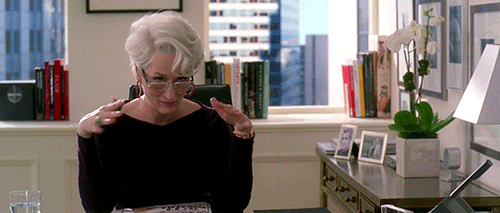 But Then She Gets Pulled Back With the Best Eye Roll Ever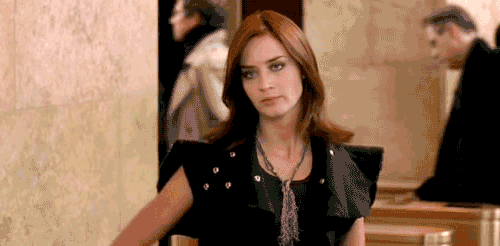 And the Fun Really Begins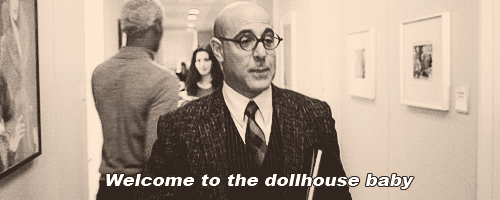 You Love That Andy Doesn't Conform to Fashion Rules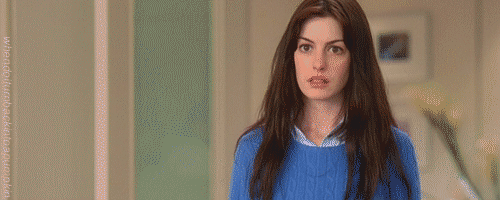 And Is So Hilariously Clueless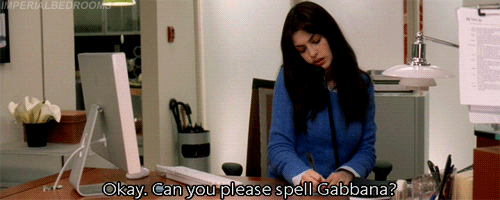 But Starts to Hate Her Life Fast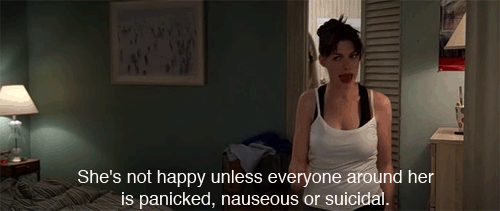 Especially Because Miranda Really Is the Dragon Lady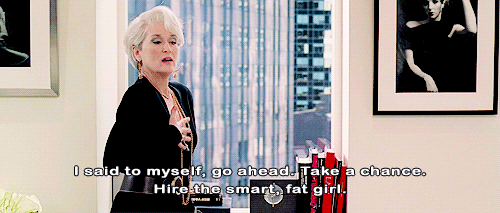 Though You Love How Mean Miranda Is, Because She's So Casually Funny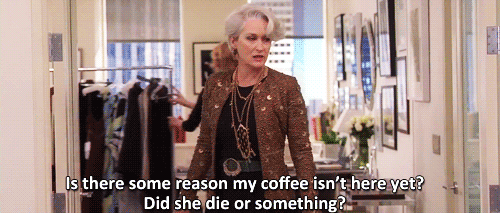 You Laugh When Andy Laughs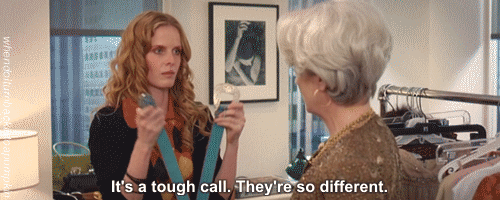 And Cringe When She Gets in Trouble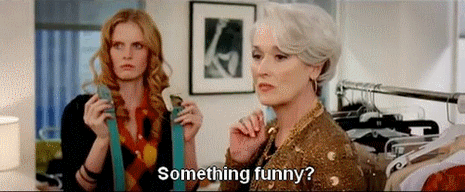 You Know Miranda Would Make You Cry Too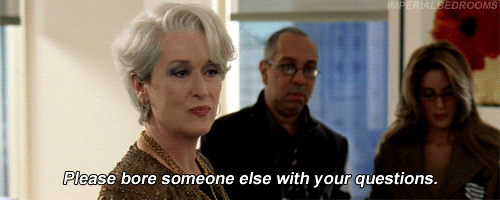 Again, With Those Two Mean Words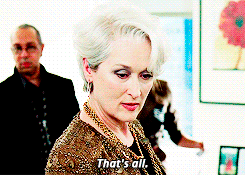 But Then This Happens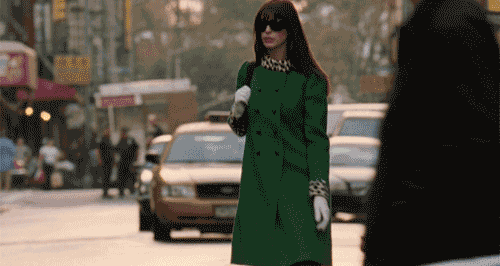 Andy Starts Dressing For the Job She Has (And Doing Stuff Right)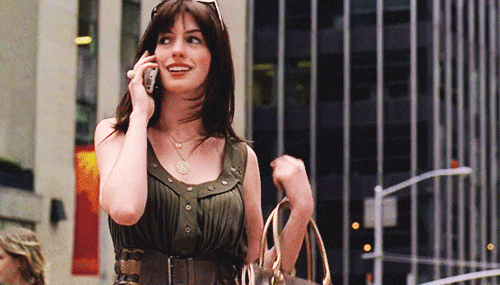 Meanwhile, Emily's Every Other Line Is Brilliant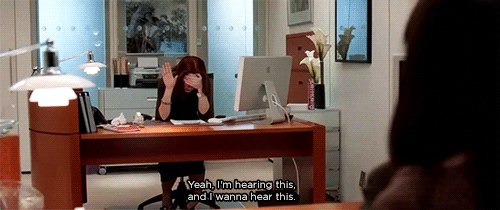 And Super Quotable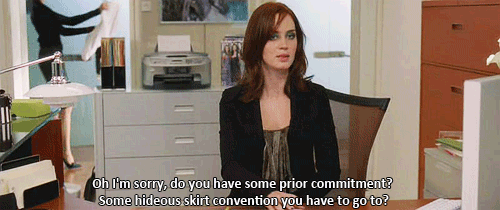 Even When She's Bruised Up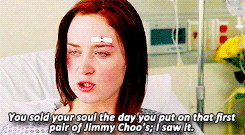 And She Even Masters "Shan't"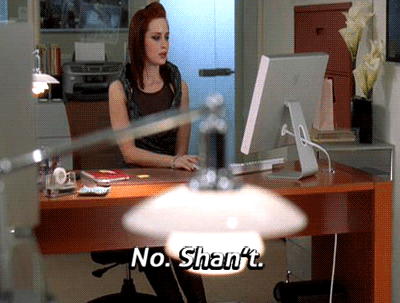 But Miranda Is Just as Quotable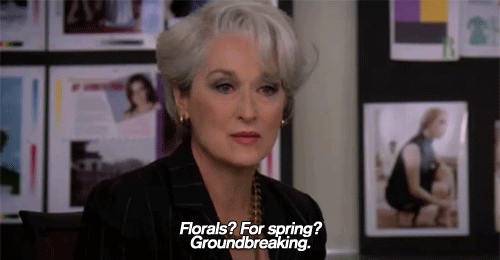 I Mean, Don't We All Look For Opportunites to Say This?

And This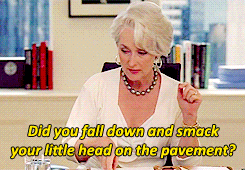 Or This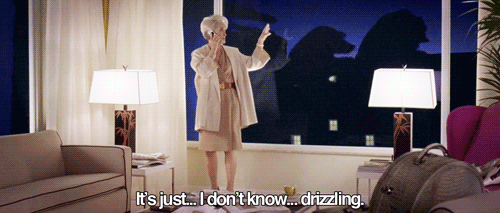 But You Know You'll Never Nail These Kind of Withering Looks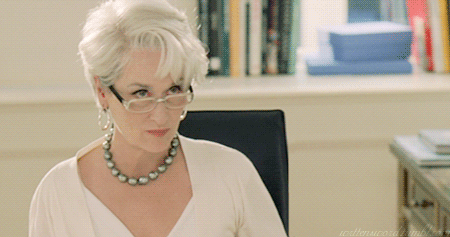 You Laughed at This Compliment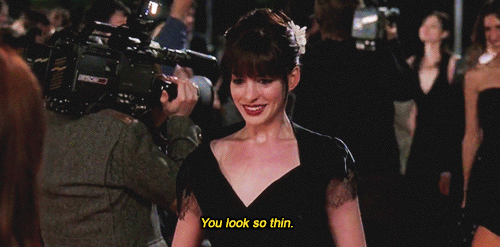 And at This Reaction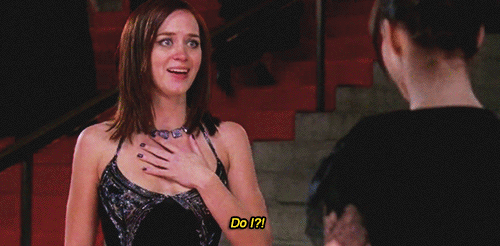 And This Insane Diet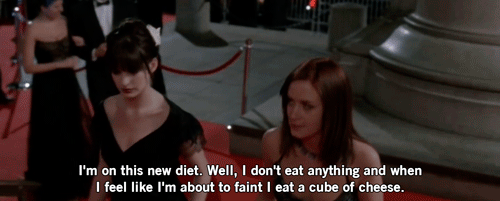 Oh, Emily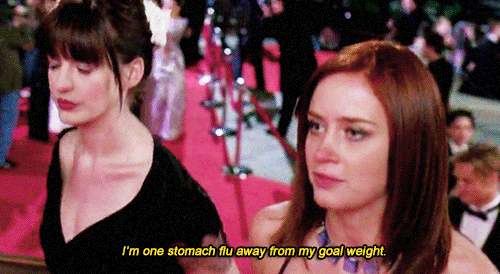 But It Still Wraps Up So Perfectly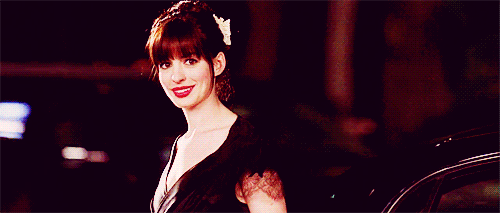 Got It? Good.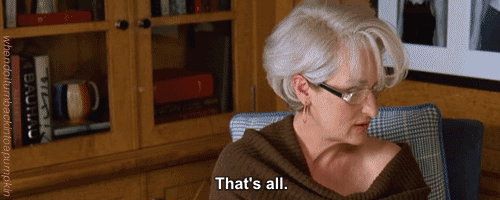 The Best Devil Wears Prada GIFs