Dexter Season 5 Trailer Featured at 2010 Comic-Con
Dexter's Season 5 Trailer Promises Blood, Guts, and Guilt
Dexter season five starts on Sept. 26, but audience members at Comic-Con got a sneak peek at the new trailer, which is now here for you to see, too! The season starts off exactly where the last one ended — with Dexter finding Rita in the bathtub. As he reels, clutching their baby, he starts to feel an emotion he's not entirely familiar with: guilt. He even squeaks out something shocking: "I did it."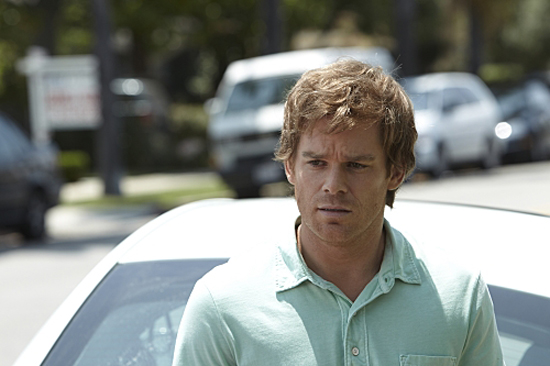 Indeed, we get to see hints of an investigation on Dexter, a confrontation between him and Quinn, and what appears to be real grief coming from the serial killer. Particularly affecting will be the guilt he feels from Rita's kids.
To watch it and see a whole gallery of photos from the upcoming season, just read more.