Dexter Season Six Trailer Video
Dexter Goes Religious and a Little Sexy For Season Six Trailer — First Look at Colin Hanks, too!
Is Dexter Morgan ready to find faith? Michael C. Hall's serial killer is back to his old tricks in this new trailer for Dexter's season six, which debuted yesterday at Comic-Con. While last year's storyline had Dexter struggling with the aftermath of Rita's death, the cast and creators have said that season six will be a return to form for the show. The fast-paced teaser is set to Marilyn Manson's "Personal Jesus" and is littered with religious imagery as well as some shots of Dexter getting down with a hot blonde. Plus, we get our first look at how Colin Hanks will play into Dexter's twisted world. Dexter recently scored three 2011 Emmy Nominations and returns for season six on Oct. 2.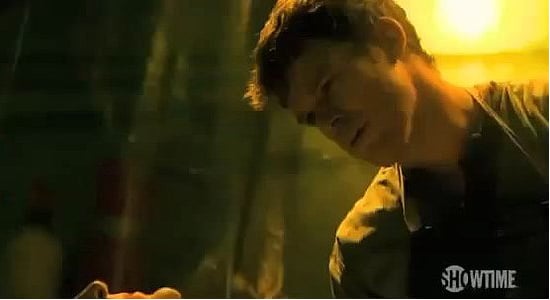 To check out the trailer, just
.