Dinner For Schmucks, Machete, and Catfish Out on DVD Release
What to Rent: New DVDs This Week
Several of you stocked up on movies over the holiday break, so why stop now? This week brings new DVD releases that should keep you on the couch. Along with these films, you can also rent The Last Exorcism, Case 39, Howl, and The Yellow Handkerchief with Kristen Stewart.
Dinner For Schmucks
Paul Rudd plays Tim, a corporate guy on the lookout for a guest to bring to his boss's annual dinner. There's only requisite: Tim's plus one has to be a total buffoon. Lucky for him, he crosses paths with Barry (Steve Carell) whose favorite hobby is mouse taxidermy. When he goes to the shindig as Tim's date, it's one crude joke and pratfall after another. The film didn't go over well with critics; however, there are a few funny scenes, thanks to quirky supporting characters, including Kristen Schaal and Jemaine Clement. DVD extras include behind-the-scenes featurettes and deleted scenes.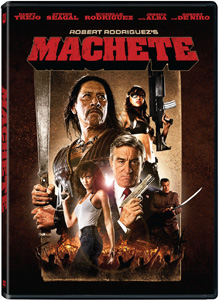 Machete
Director Robert Rodriguez has some fun with this campy, violent free-for-all. Danny Trejo stars as the title character, a Mexican ex-Federale living in Texas. When he's hired to assassinate an anti-immigration senator (Robert De Niro), but then betrayed by his boss, Machete goes on a bloody revenge bender. Jessica Alba, Michelle Rodriguez, and Lindsay Lohan also appear. Many of you opted to see Machete in theaters, but if you're somewhat squeamish, perhaps you'll feel a little more comfortable watching it at home. DVD extras include deleted scenes and an audience reaction track.
One more release when you read more.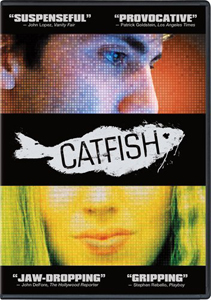 Catfish
Even though it's a smaller documentary, Catfish created quite the hubbub when it came out last year. Everyone was wondering: is it real or fake? The story centers around a boy and girl who meet over the Internet, but once the guy drives cross-country to meet his ladylove in person, their meeting is not exactly what he expected. The filmmakers spoke to TrèsSugar about the validity of the project, but it still seems too perfect (and eerie!) to be real. DVD extras include an interview with the guys behind the film.