Director Marc Forster Signs on for The Chancellor Manuscript, Leonardo DiCaprio to Star
Leonardo DiCaprio, Marc Forster Team Up For Political Thriller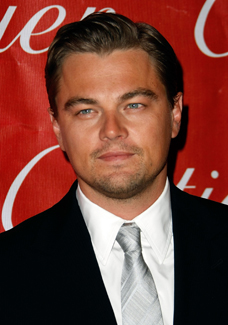 Catch him if you can: Leonardo DiCaprio has been a busy bee of late (Inception and Shutter Island are both slated for release this year), and he's not slowing down anytime soon. Marc Forster has signed on to direct The Chancellor Manuscript, which is intended as a starring vehicle for DiCaprio.
The thriller is about a man who writes a novel about political corruption and finds himself hunted by those who think his manuscript will expose them. The script is based on a book written by Robert Ludlum, who is behind the Bourne trilogy.
I'm always game for some DiCaprio action and equally on board with director Forster, whose past projects are as varied as they are critically or commercially successful (The Quantum of Solace, Monster's Ball, Finding Neverland). Are you excited for this project?