District POPSUGAR Is Back!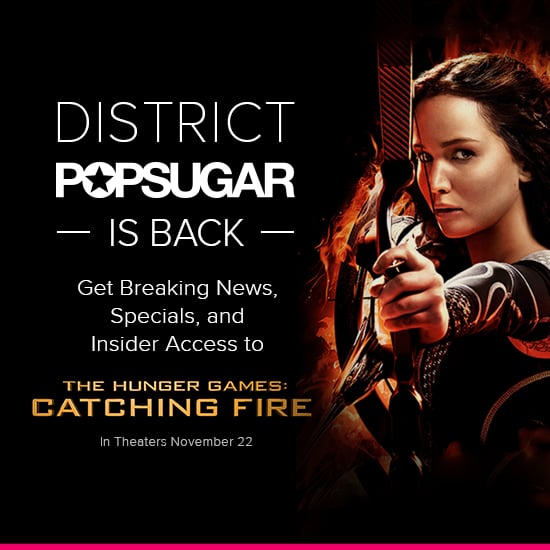 Welcome back to District POPSUGAR! We have your premiere source for interviews with the cast of The Hunger Games: Catching Fire, behind-the-scenes looks, and breaking news all around one of the most highly anticipated movie events of the year.
And stay tuned Nov. 18th when Catching Fire takes over POPSUGAR LIVE! with a special episode at 4 p.m. EST/1 p.m. PST and then join us live on the red carpet at the Los Angeles premiere starting at 9 p.m. EST/ 6 p.m. PST.
Check out the latest from District POPSUGAR and may the odds be ever in your favor!