Django Unchained Themed Party Instructions
How to Throw a Django Unchained-Themed Oscar Party
There's only a little while left to plan your Oscars viewing party, but we can help organize your at-home soiree with inspiration from one of this year's best picture nominees. Channel Quentin Tarantino's Spaghetti Western and make your Oscar party Django Unchained-themed. Of course, you'll want to focus on the fun things about the Western (more drinks, fewer Mandingo fights). And once you've got all your party plans in order, be sure to fill out our Oscar ballot for a chance to win on the big night too.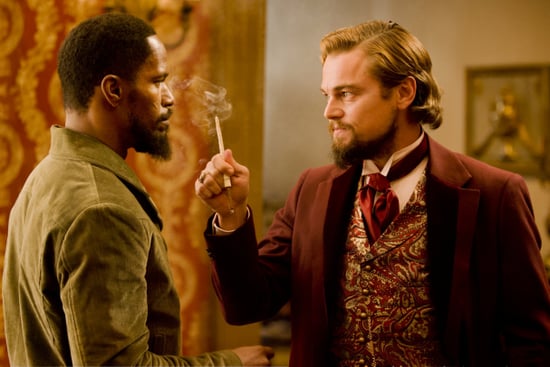 How to decorate: Go Western with your decor and use cactus and boot motifs, and to really commit to the theme, make a giant papier-mâché tooth and affix it to a piece of furniture. Play the soundtrack or your own mix of R&B and soul music.
How to dress: Cowboy up! Rock an outfit like the badass Django, complete with green jacket, boots, and hat, plus some sunglasses. You can also look like pretentious Francophile Calvin Candie and wear a dandy-ish velvet suit.
What to serve: Present guests with drinks served in coconuts, just like Calvin Candie likes, and of course, have plenty of candy on hand to reference Candyland.