Do No Harm TV Show Premiere Date
Pilot Scoop: Do No Harm
NBC's new drama Do No Harm introduces a leading man with two very different sides; Steven Pasquale plays a man with alternate personalities. The midseason show, which premieres tonight, is loosely based on the story of Dr. Jekyll and Mr. Hyde, and the stakes are raised a bit more, since the good personality is also a surgeon. If you're wondering whether Do No Harm is worth adding to your DVR, read on to find out what we thought of the series's pilot.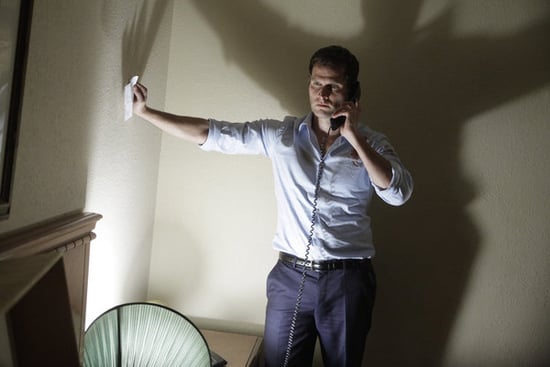 What it's about: Jason Cole (Pasquale) is a successful neurosurgeon, but he has a big secret: he has another identity — "Ian Price" — who is narcissistic, destructive, and basically evil. Jason takes medication to suppress Ian's ability to emerge, but his bad identity has started to become resistant to the drug, and when Ian does come out, he's determined to wreck Jason's life, personally and professionally.
Where it works: Pasquale is perfectly cast; he's just as believable as the sweet, decent Jason as he is as bad boy Ian — not an easy feat. It's also exciting to see cast members from past TV shows we loved playing Jason's hospital colleagues: Samm Levine (from cult classic Freaks and Geeks) and Phylicia Rashad (from consummate classic The Cosby Show).
Where it doesn't: While the premise is compelling, Jason's struggle to keep Ian from coming out isn't that exciting. More importantly, Ian is more fun to watch than Jason. How are we supposed to root for good-guy Jason to get rid of his evil alter ego?
When it's on: Sundays at 10 p.m. on NBC (regular time slot after premiere)
You might like this show if: You need a new TV crush. Pasquale is inexplicably dreamy as both identities.
See a preview and pictures from Do No Harm after the jump.