Do You Clap at the End of Movies in the Movie Theater?
Do You Applaud at the Movie Theater?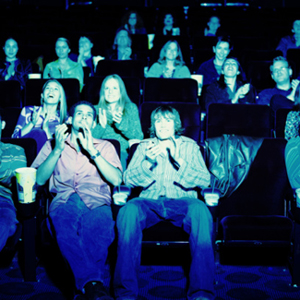 Because I spend so much time inside movie theaters, I'm very particular about my preferences (as in snacks) and etiquette (verdict: it's fine to sneak in the occasional candy). But one habit sometimes leaves me perplexed: clapping at the end of a movie. Lately it feels like half the time I see a movie in a theater, there have been a handful of people who celebrate the credits by giving the movie applause.
I don't usually clap at the end of a movie unless something truly moves me (or the filmmakers are in attendance); it's not like a stage production, where the cast and crew can appreciate the feedback. I do understand wanting to express your enjoyment for a particularly great film, but it seems like some audience members just arbitrarily end their movie-going experience by clapping, whether they loved the film or not. But I'm genuinely curious about what you guys think about this, and whether you do it. Vote below — do you like to give movies a round of applause?