Do You Like Watching The Bachelor Women Tell All Special and Other Reality TV Reunion Shows?
Do You Like Reality TV Reunion Shows?
If my giddiness over the Real Housewives of New York preview didn't already tip you off, I'm quasi-addicted to several reality shows. Also towards the top of my list: The Bachelor.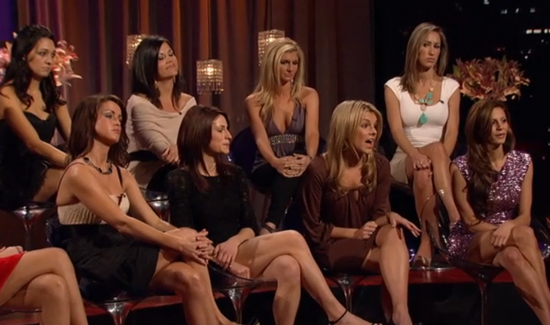 This week, I found myself watching the program's special "The Women Tell All" reunion where past contestants air grievances and try to laugh off embarrassing clips of them portrayed like marriage-obsessed nut jobs (I'm looking at you, Michelle). Best of all, the producers brought back Rozlyn who got booted for an alleged relationship with a crew member. She, of course, denied, denied, denied, and the claws came out as the other women gave testimony of her secretive relationship, while the audience gasped. Juicy TV!
I'm typically mixed on reunion shows, since they can sometimes be hit (Jersey Shore's Ronnie and Sammi break up on air!) or miss (contestants reminiscing over inside jokes), but the Women Tell All gets high marks this time. Project Runway's can also be particularly entertaining, thanks to never-before-seen clips of designers goofing off. What about you?