Dolphin Tale Wins First Place at the Box Office
Box Office: Dolphin Tale Makes a Splash
I guess Dolphin Tale is a true underdog story — the family friendly flick rose to the top in its second weekend out, topping the box office with $14.2 million. Moneyball came in second place with $12.5 million, followed by the former box office champion, The Lion King 3D re-release. New movie 50/50 didn't fare so well; the Seth Rogen/Joseph Gordon-Levitt cancer comedy only got to fourth place with $8.9 million. Completing the top five was cop drama Courageous, with $8.8 million.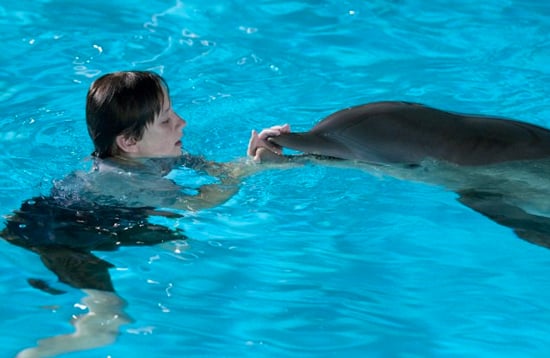 50/50 wasn't the only film that debuted with a disappointing turnout: the Daniel Craig horror film Dream House earned a meager $8.2 million, while romantic comedy What's Your Number was an even bigger flop, taking in just $5.6 million.
Photo courtesy of Warner Bros.